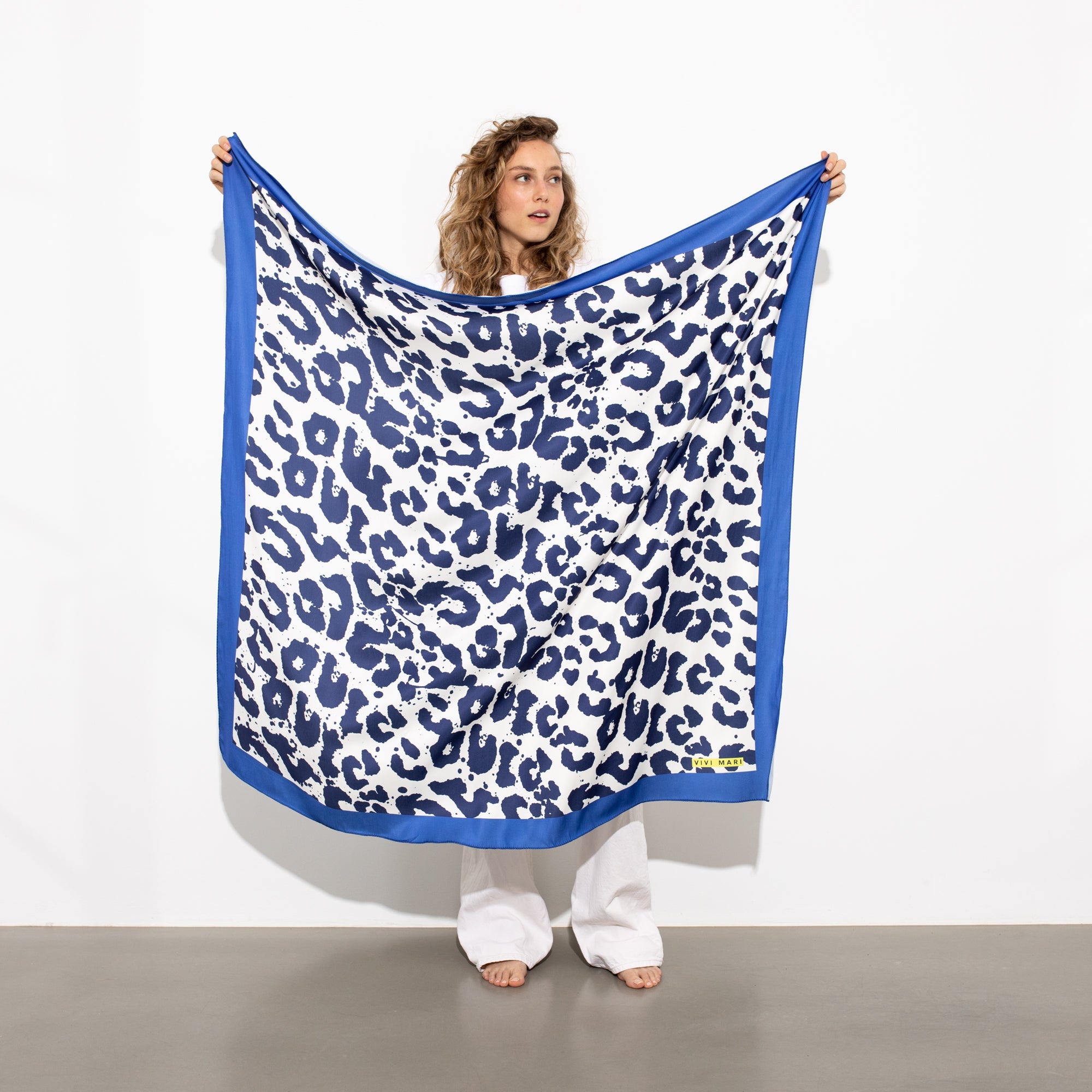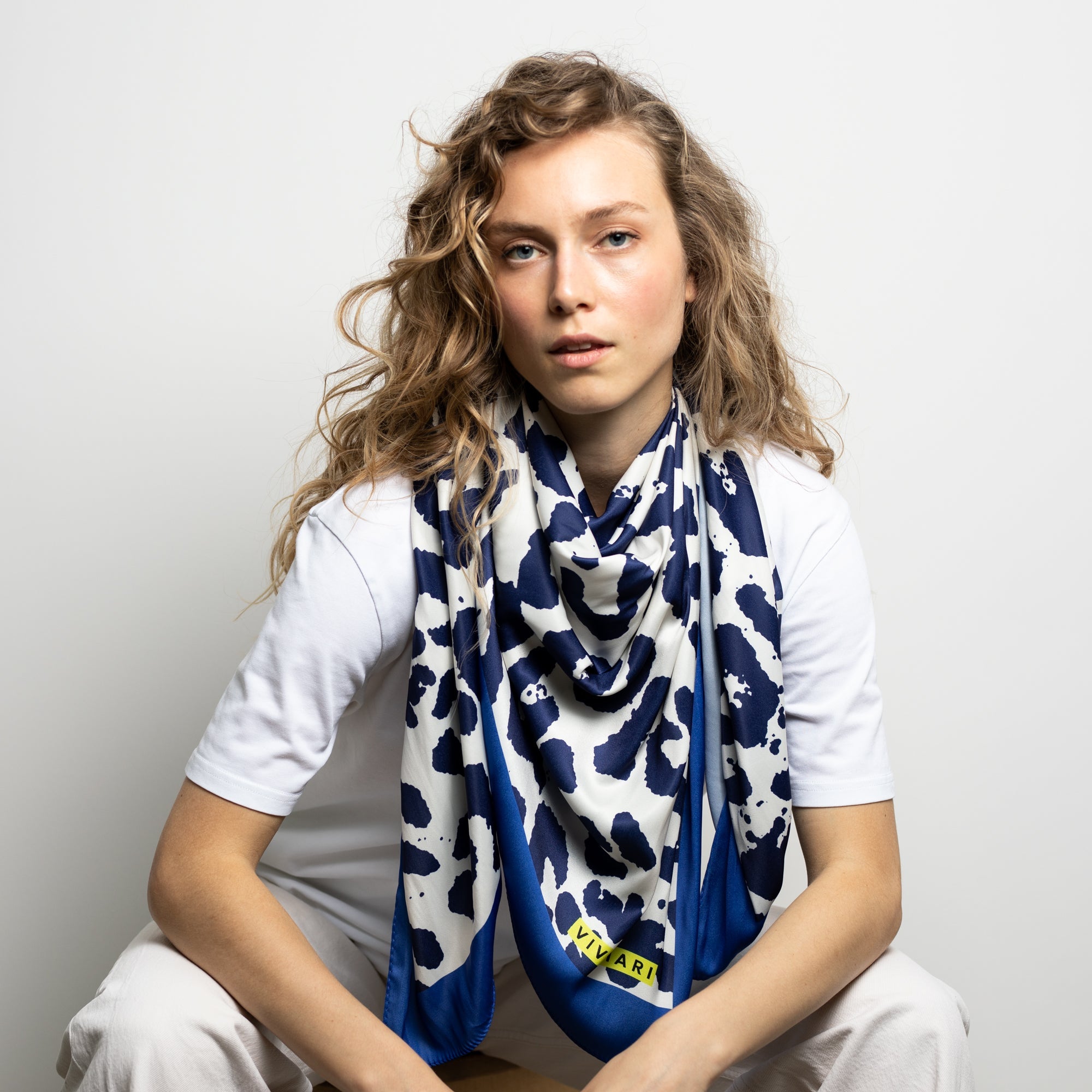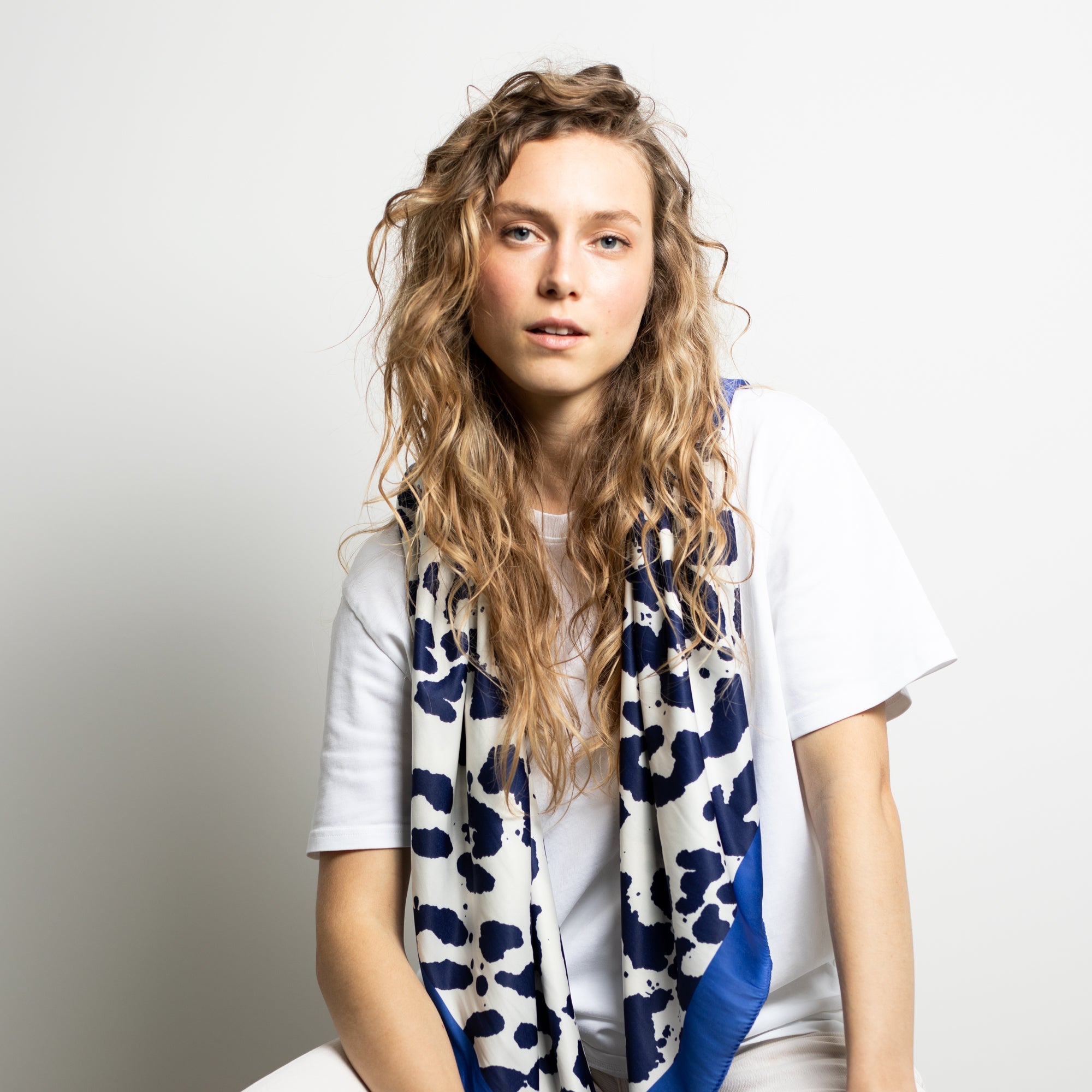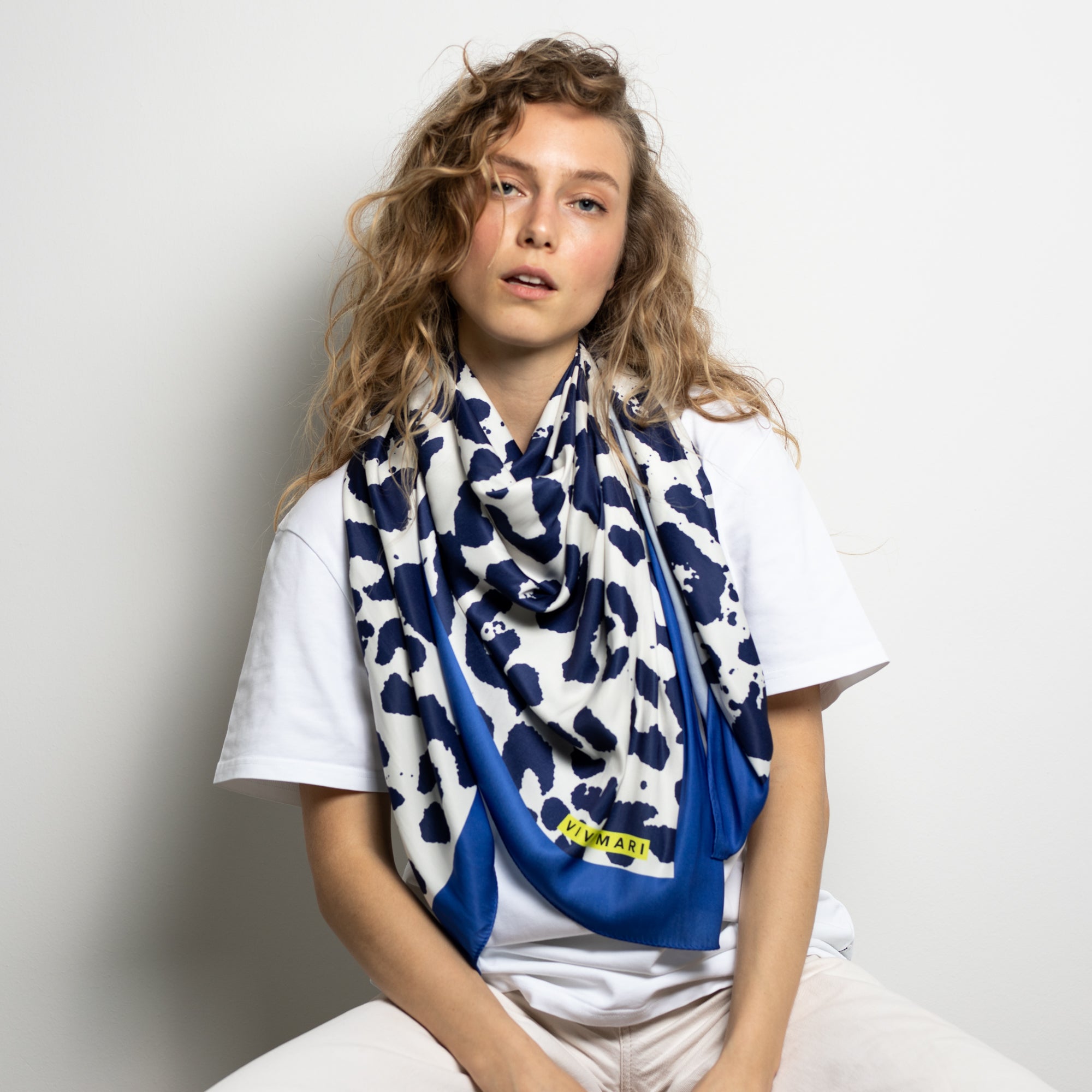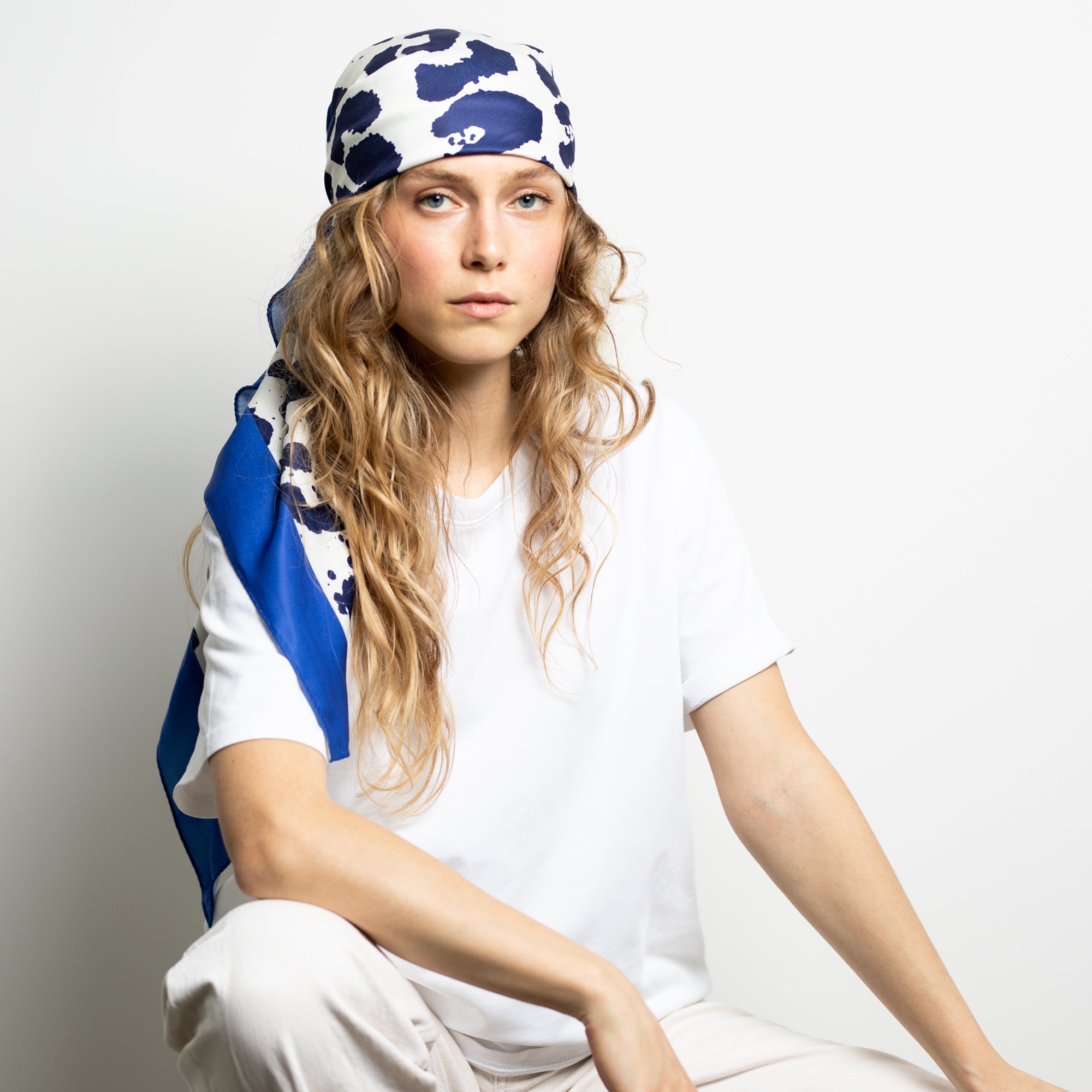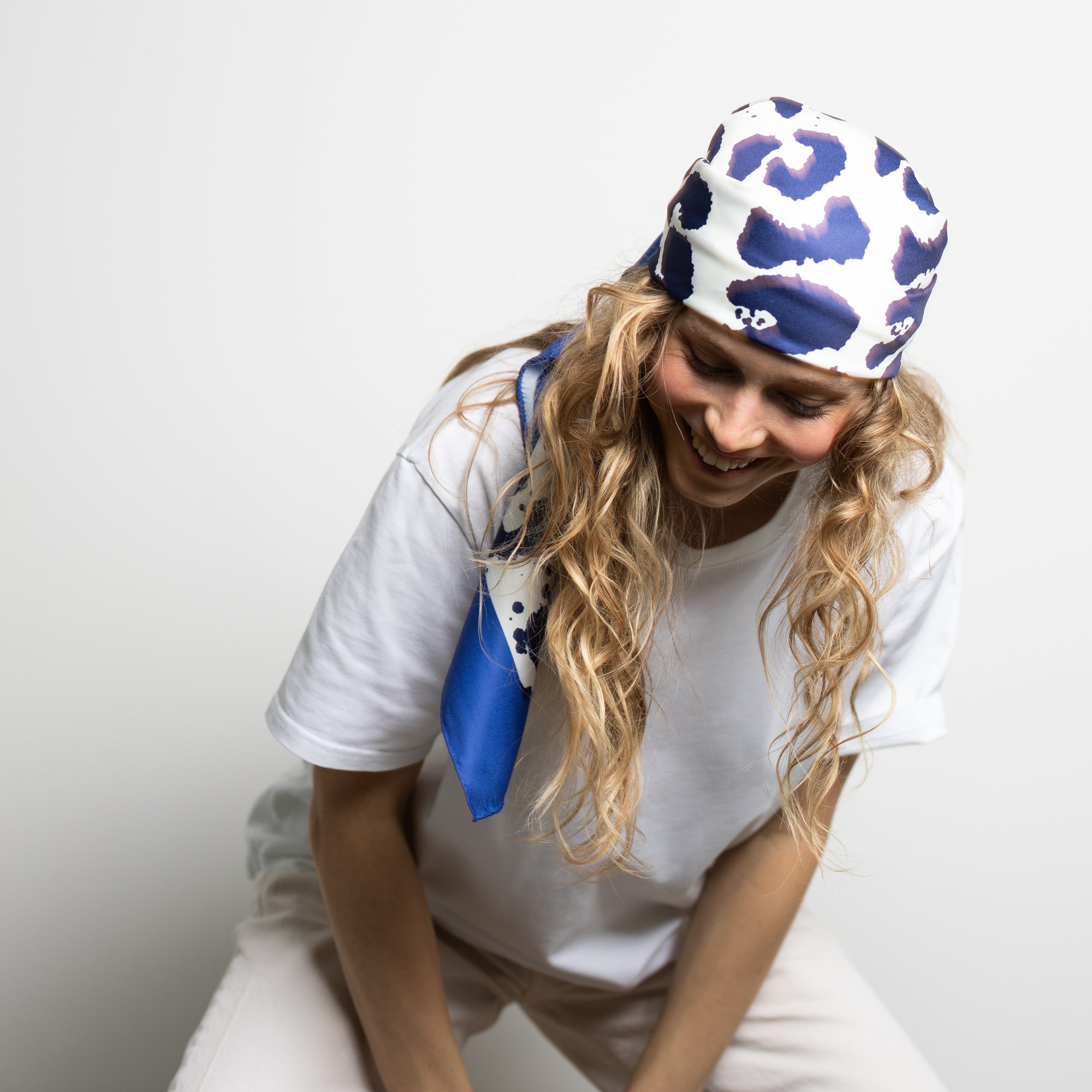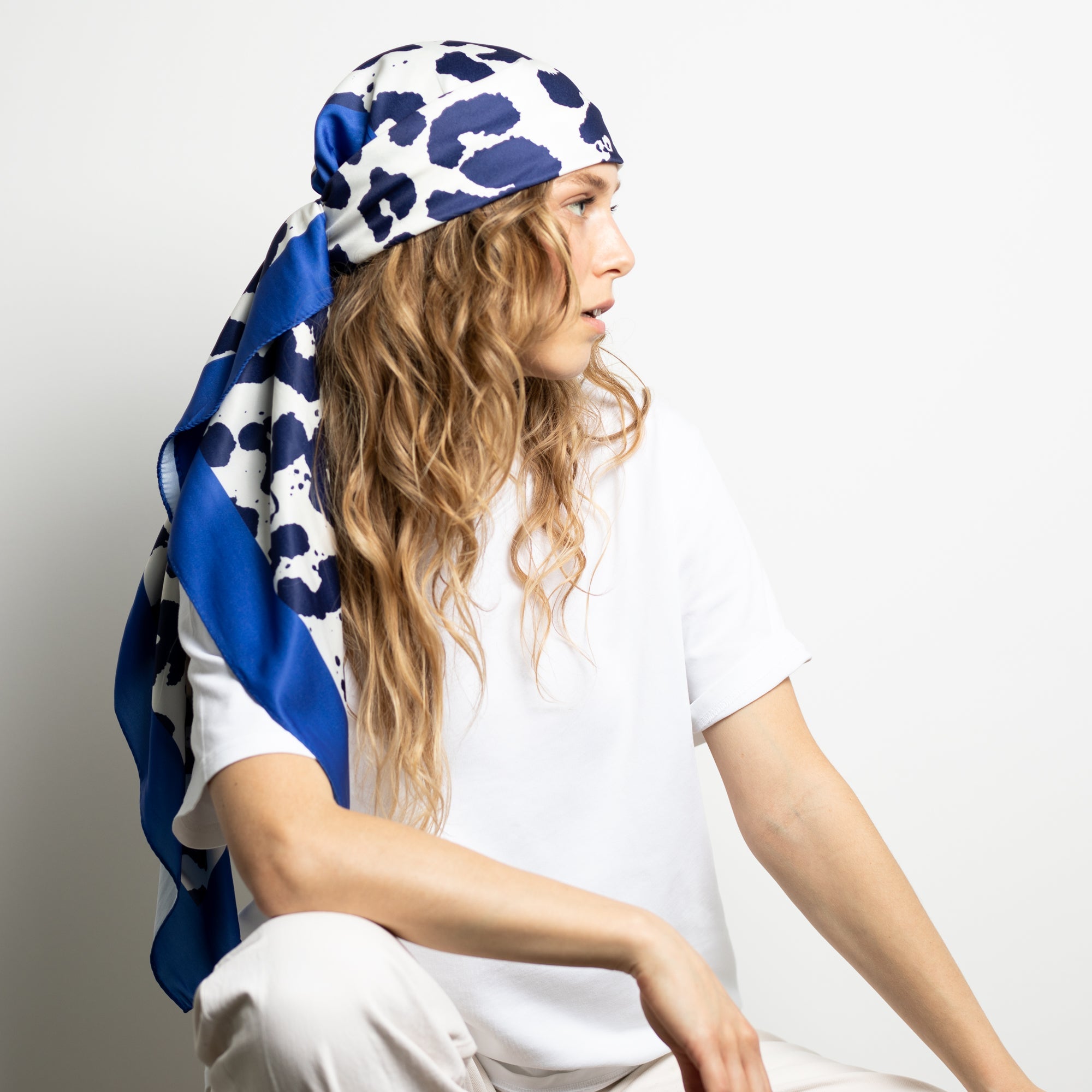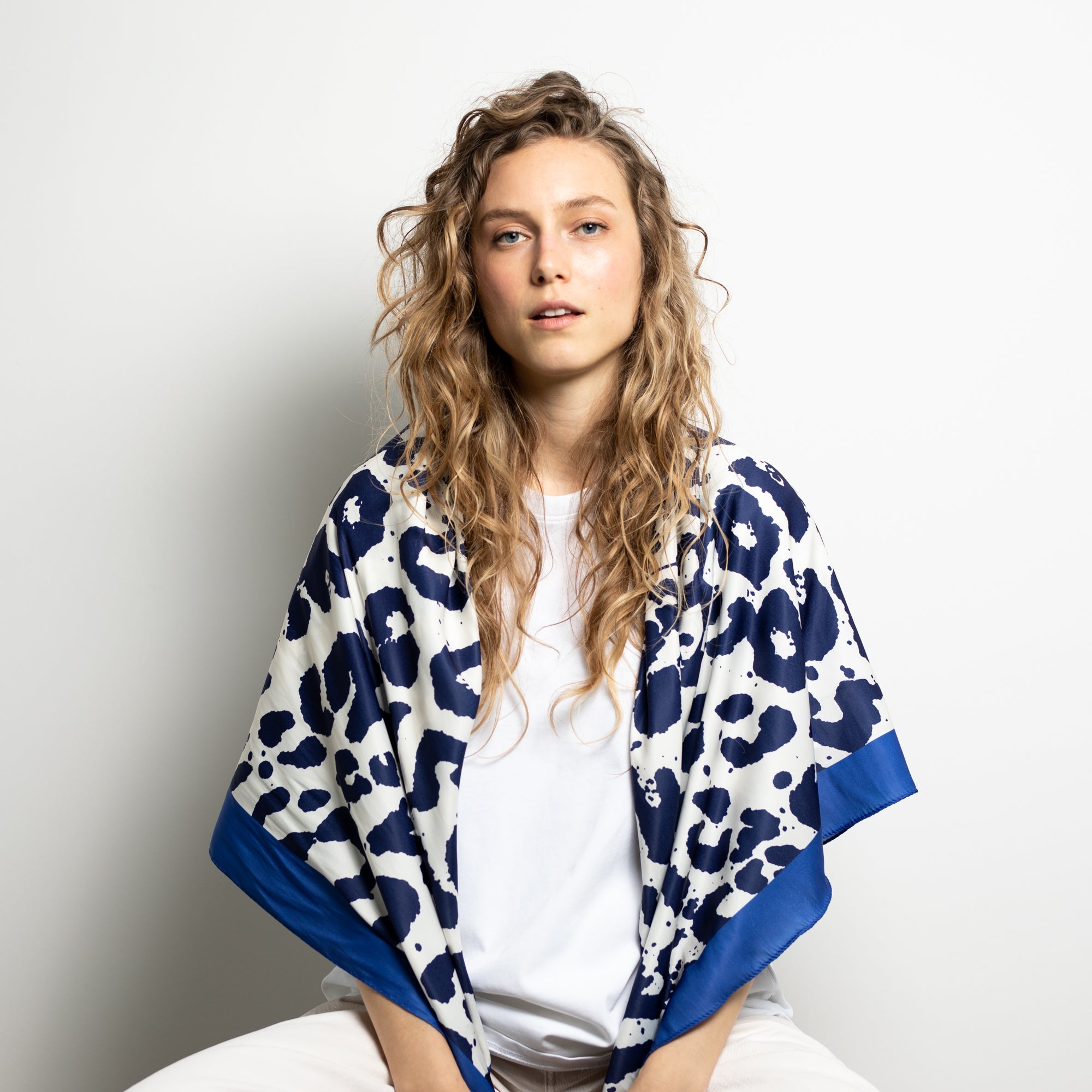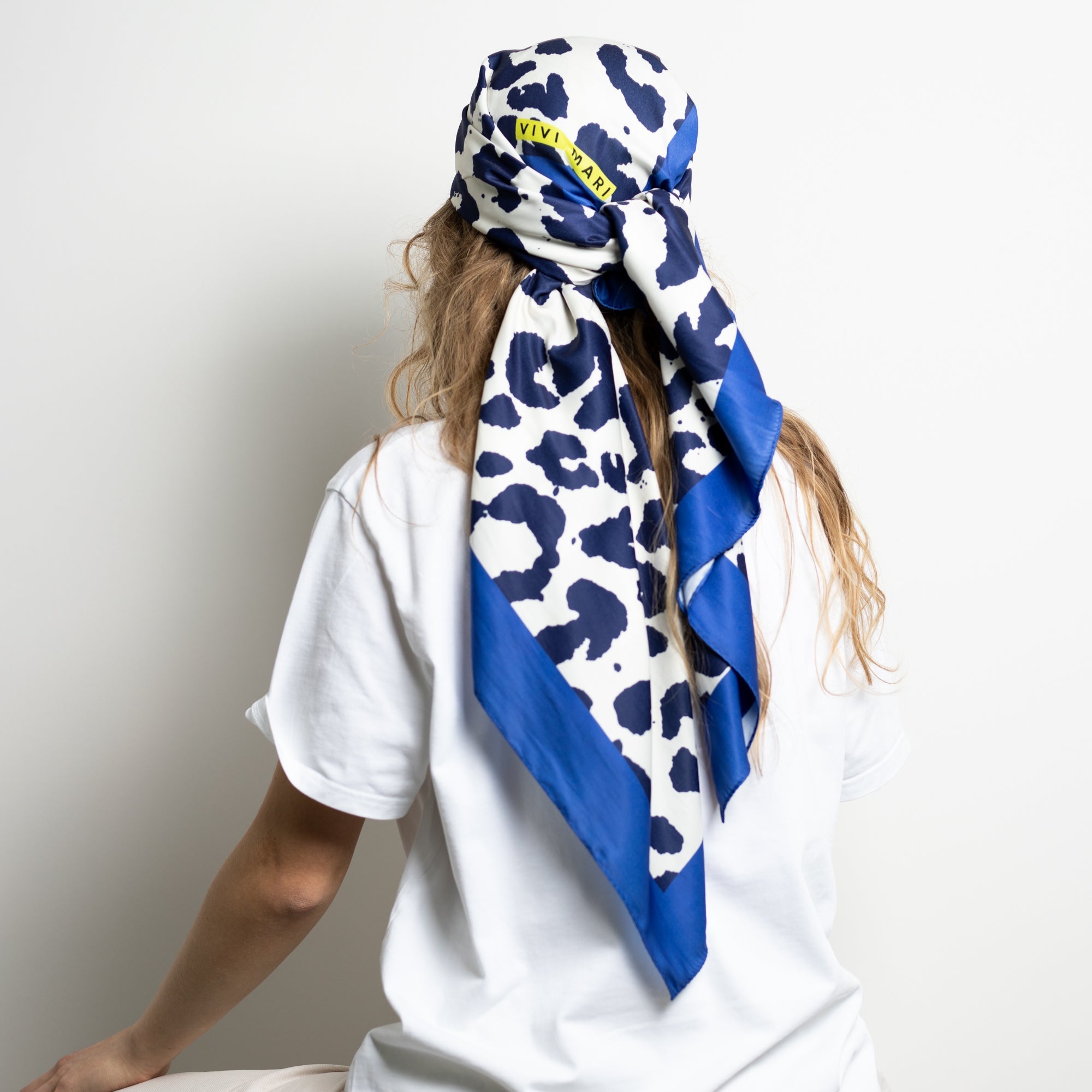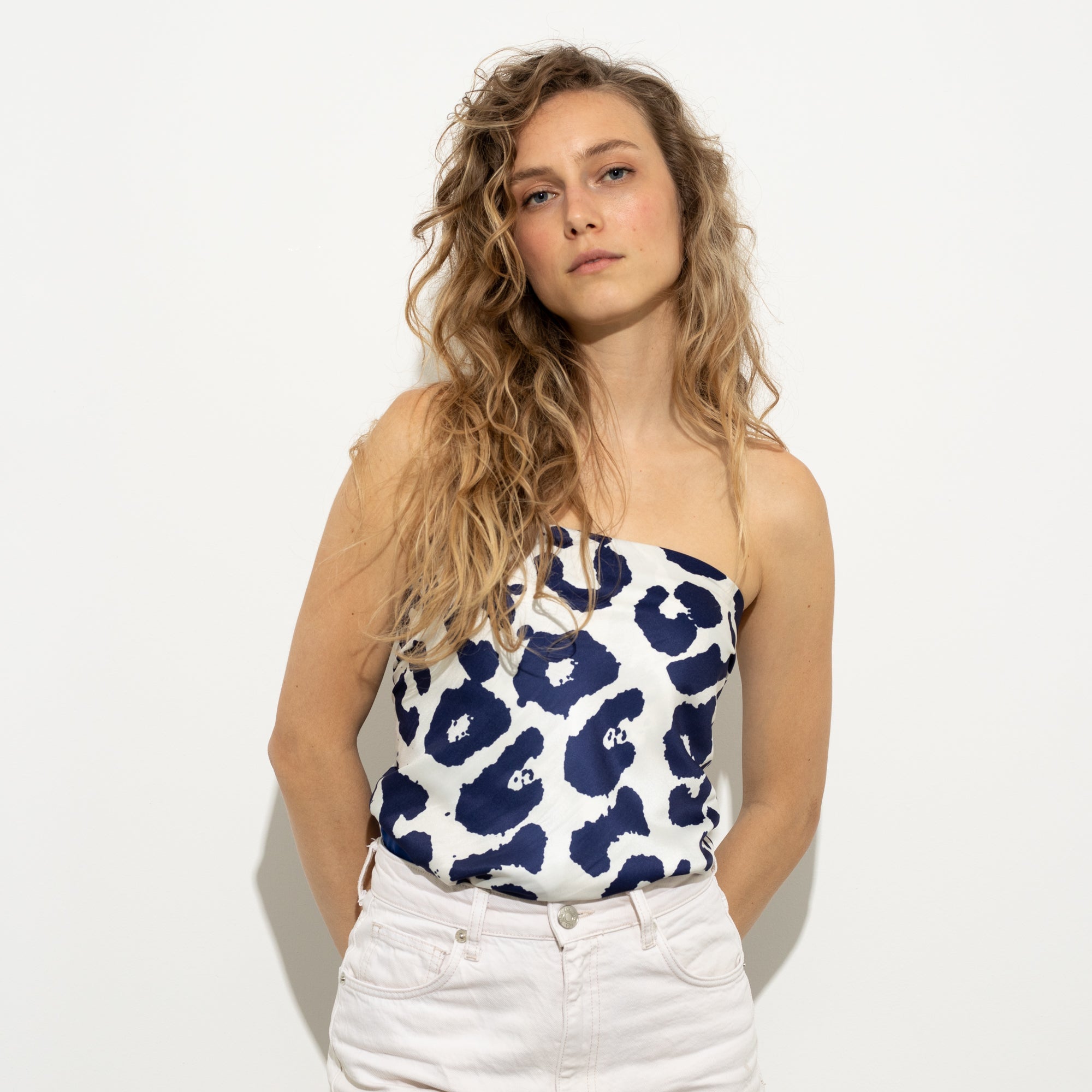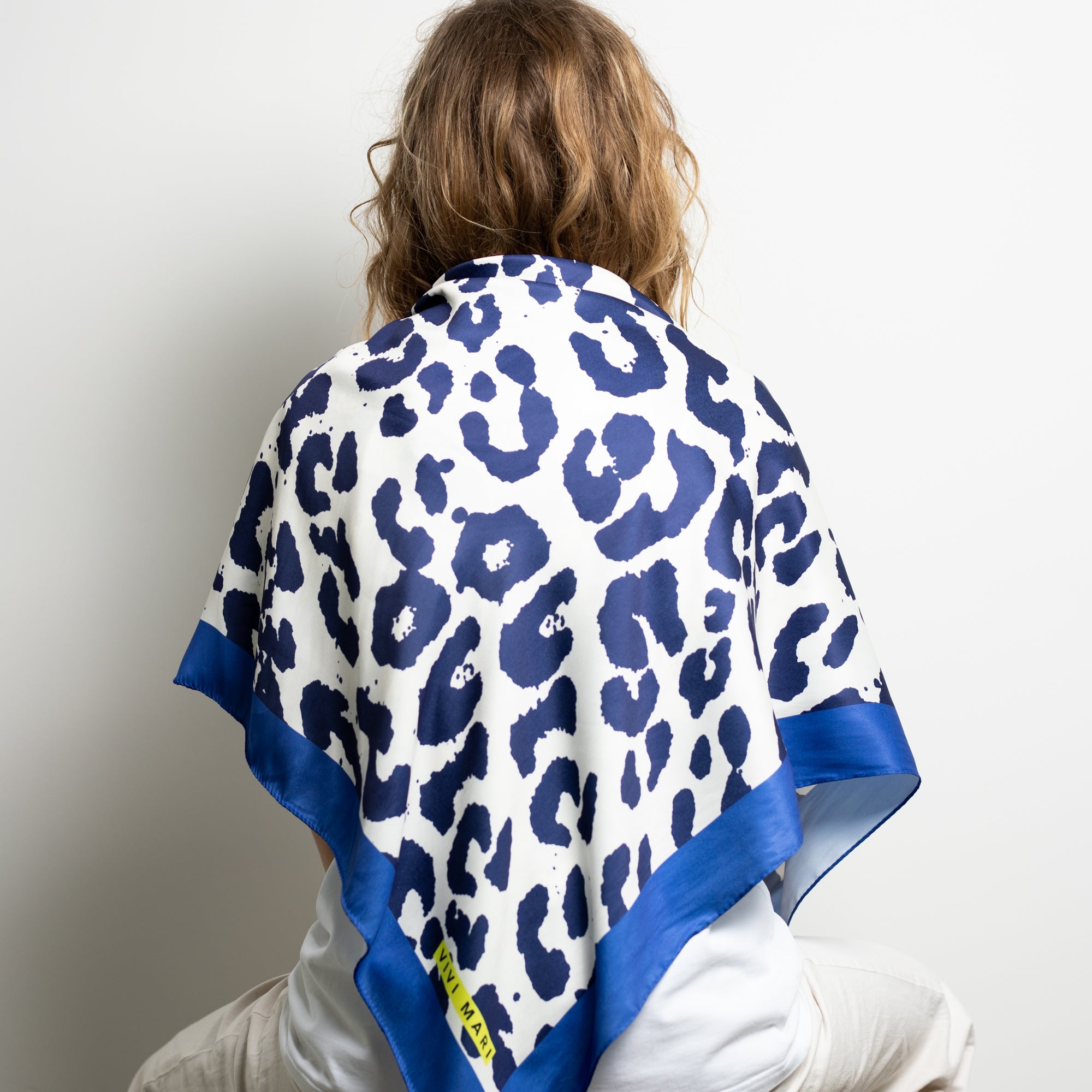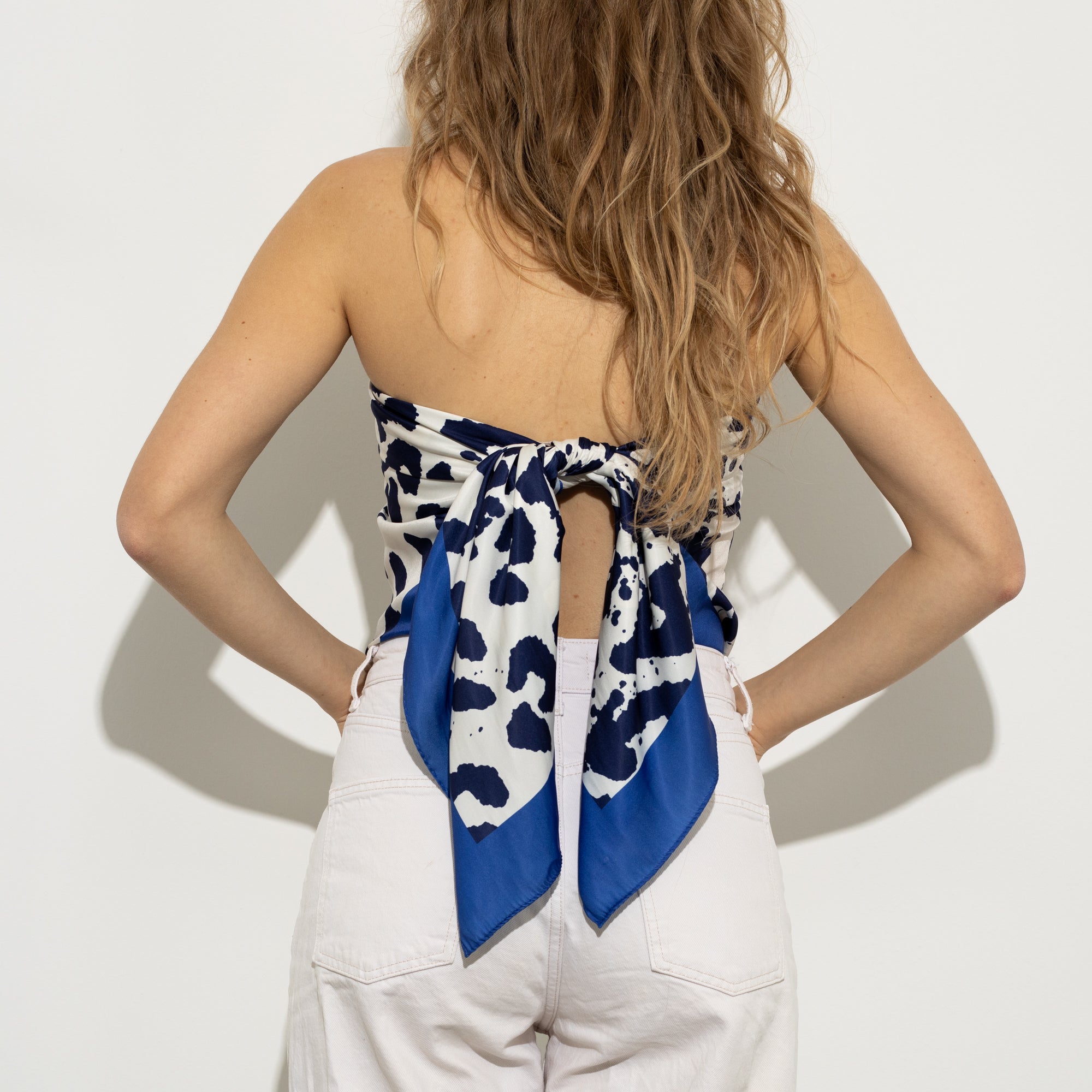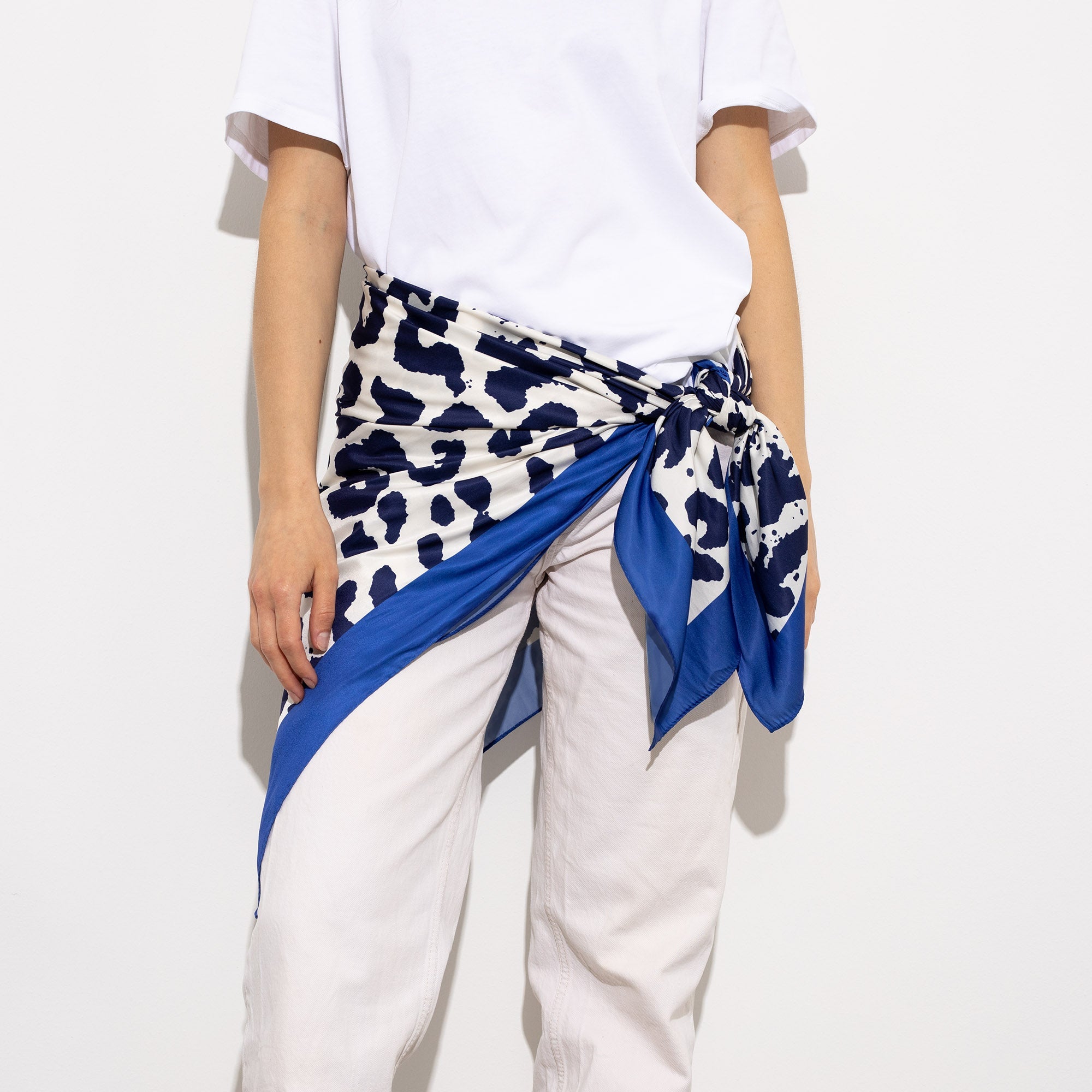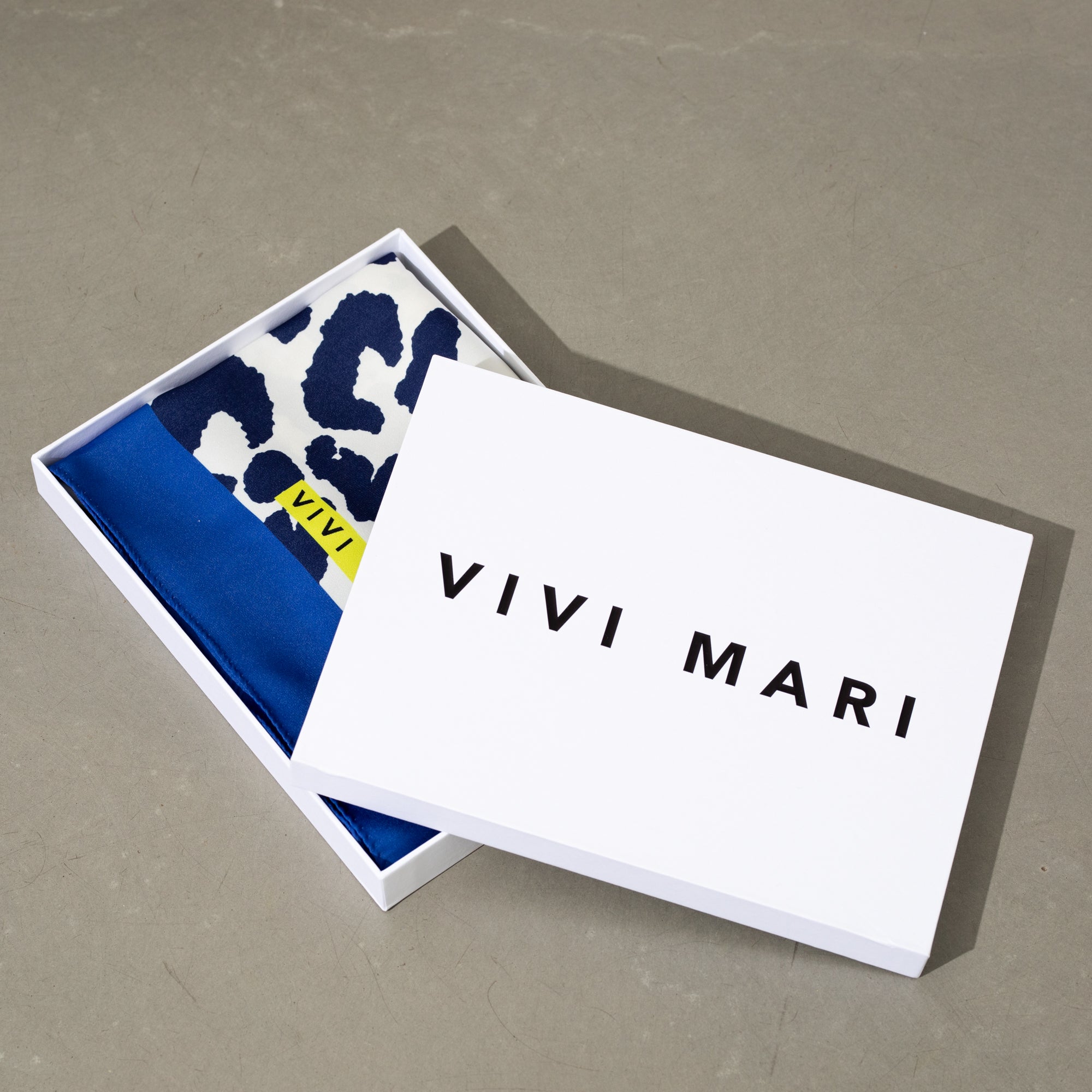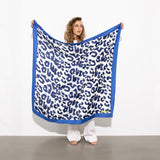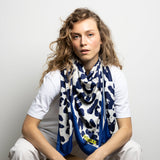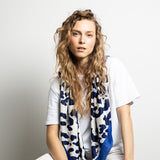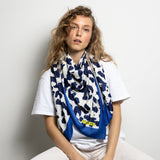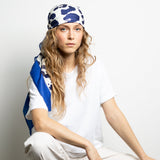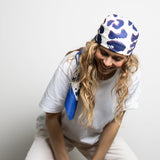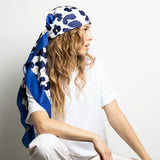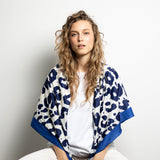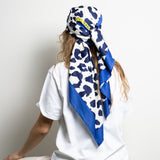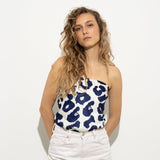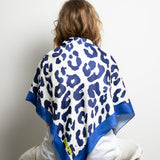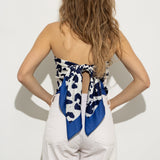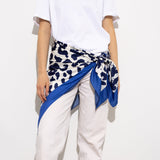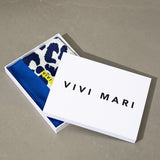 Description

With our urban scarf in abstract leo pattern you have the must-have for the sunny days of life. Combine your super high-quality VIVI MARI Scarf with rolled edge every day as it suits you and your outfit: As a scarf around your neck, around your head, as a top, around your hips or loosely over your shoulders. Your creativity knows no bounds. Make a statement: 1 scarf - many styles.

The cool highlight colors are an absolute eye-catcher and conjure up freshness in the face of every skin type, even on tired days. The VIVI MARI Scarf is made of recycled synthetic fibers and offers additional sun protection thanks to UV protection factor 30.

Dimensions 120 x 120 cm
High quality rolled edge
Material: 100 % polyester (recycled)
UV protection factor 30
Washable at 30°C gentle cycle
incl. VIVI MARI gift box (100 % recycled paper)
Weight (without box): 145 g
SKU: VM000541
Sustainability

VIVI MARI develops products from premium materials that are durable substitutes for animal leather without sacrificing quality and style. Our products are PETA-Approved Vegan certified.

Learn more about sustainabilityand origins of our products.
Do you have any questions?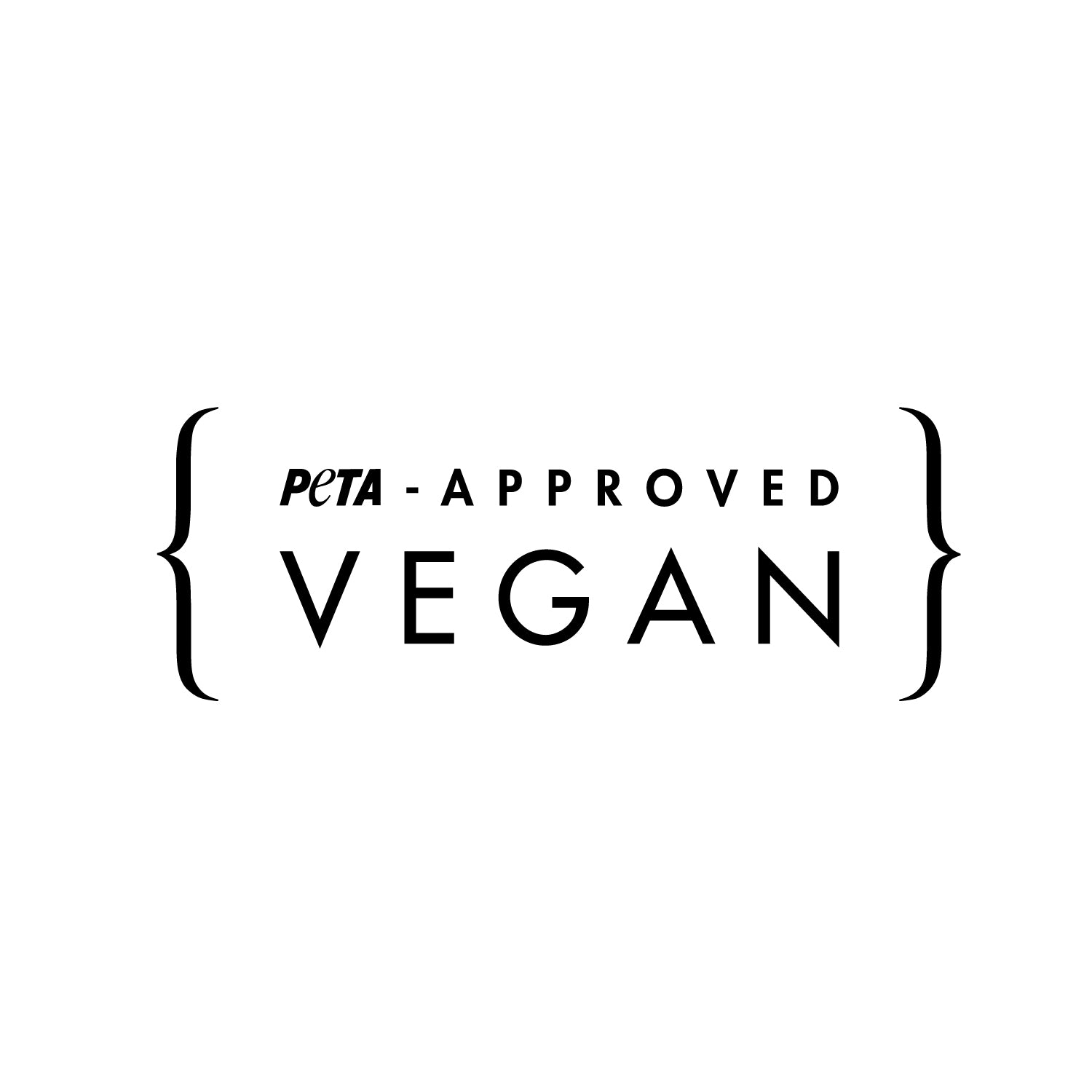 We love animals.
100 % vegan
No animal had to suffer or die for this product. The product has been certified by PETA as "PETA-Approved Vegan".
We love conscious fashion.
Recycled materials
Our vegan leather contains recycled PET bottles. We believe in all of our responsibility to consume sustainable products. Make the world a little bit better with us.