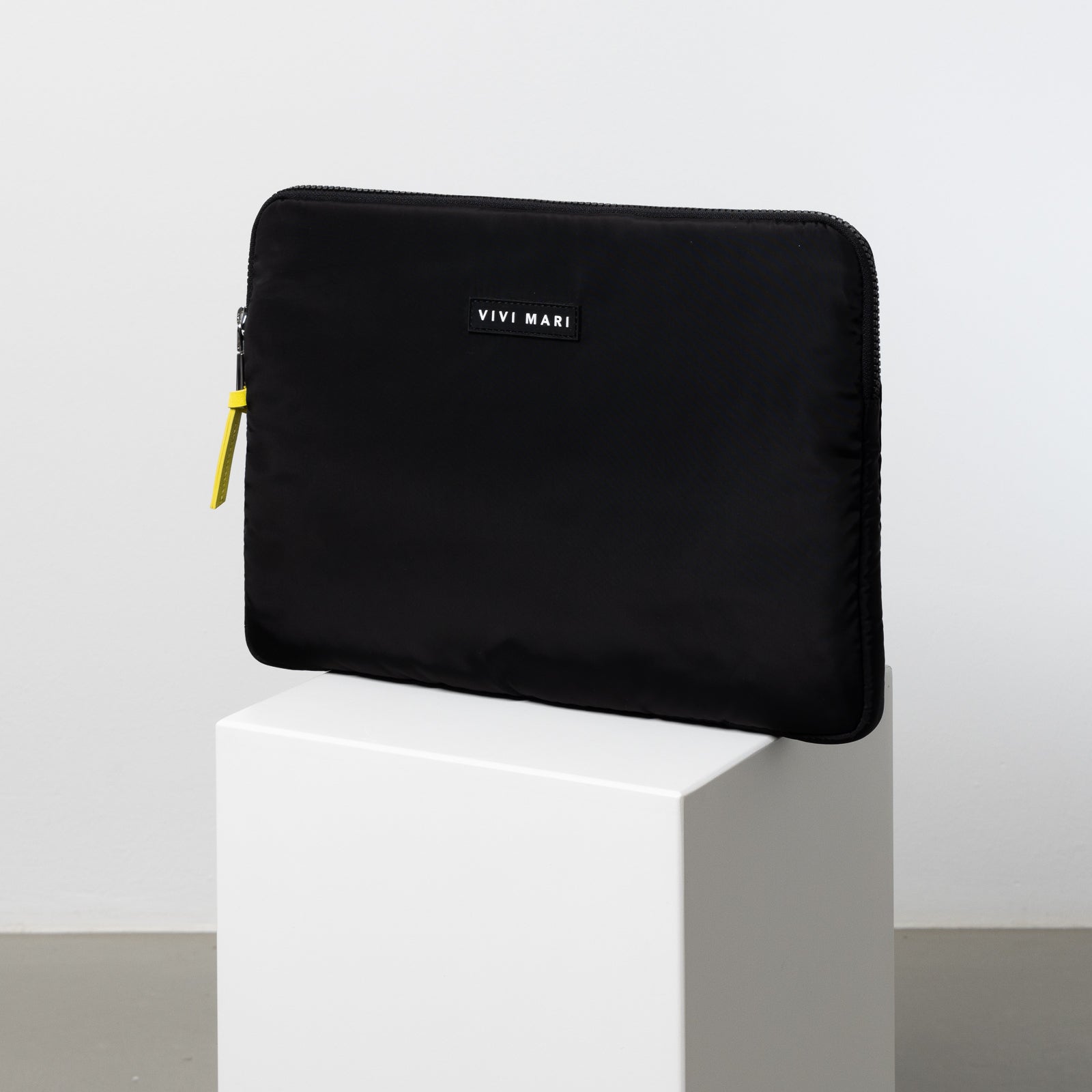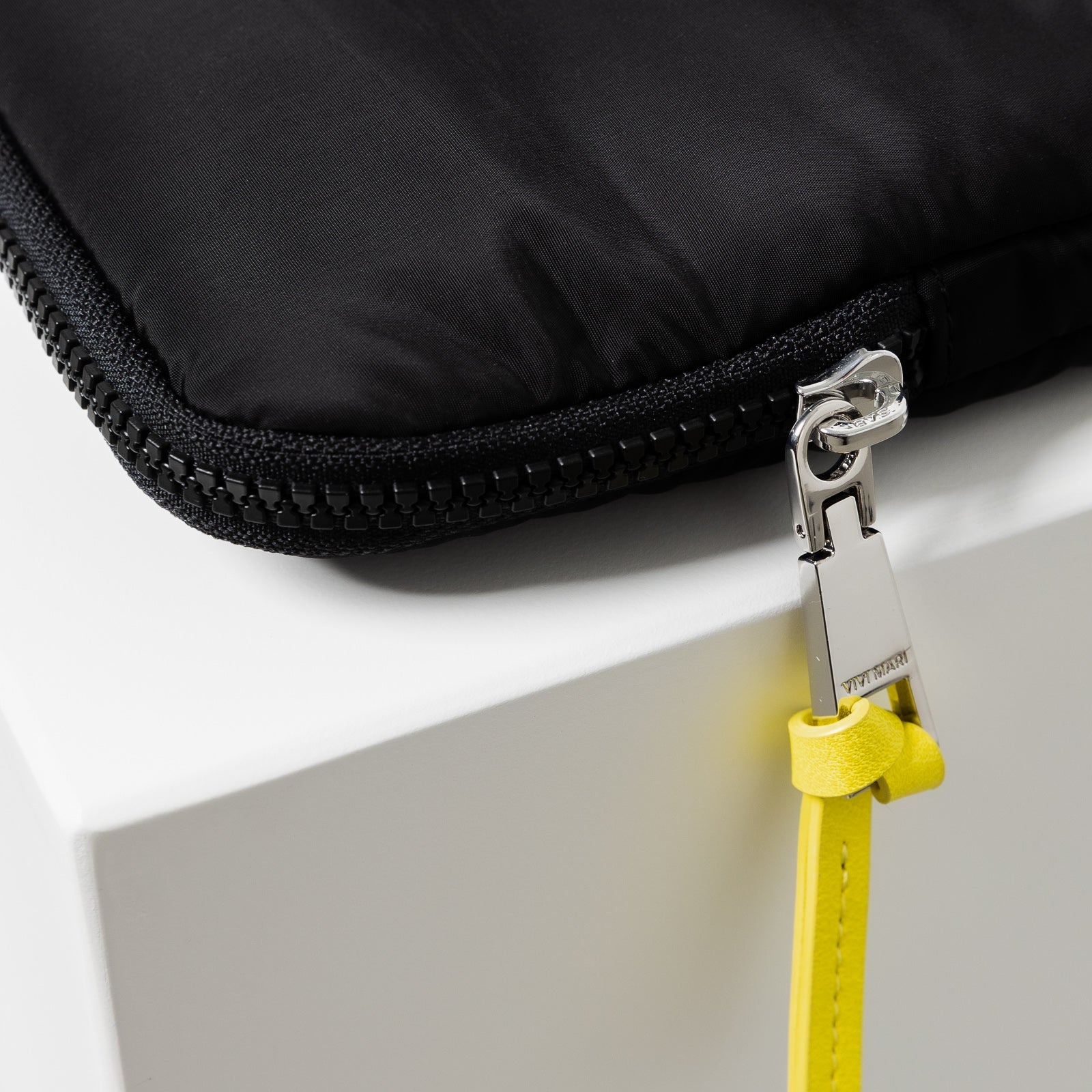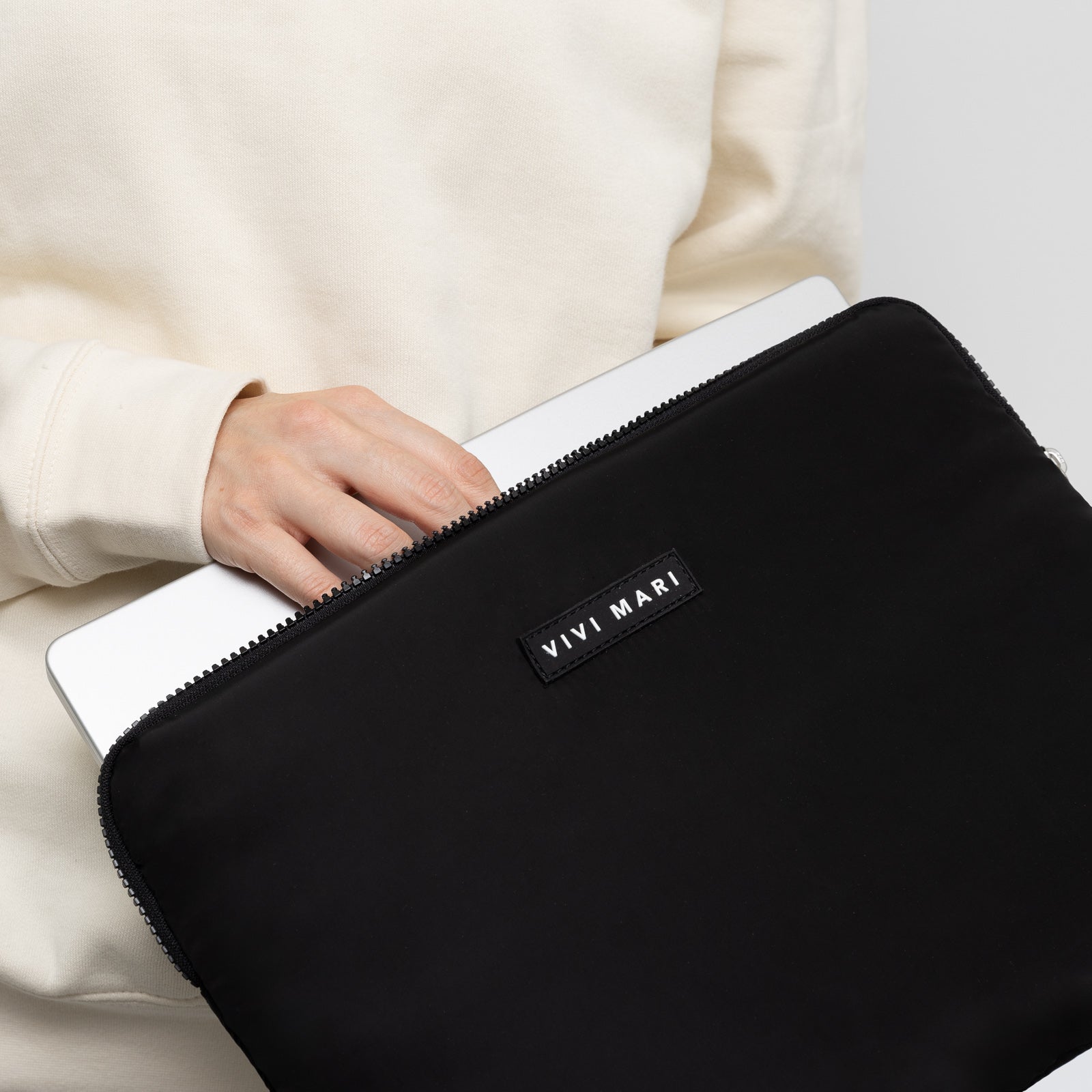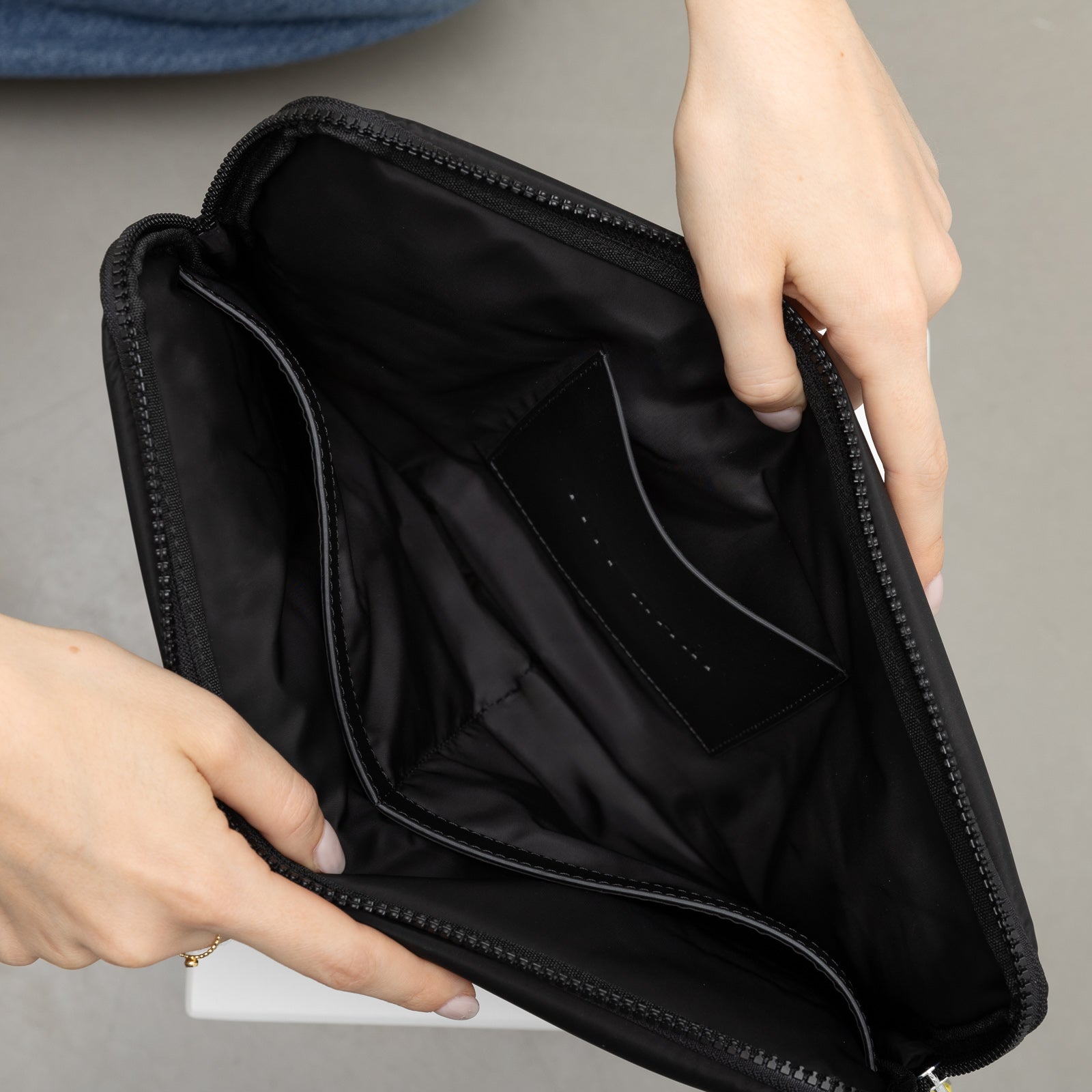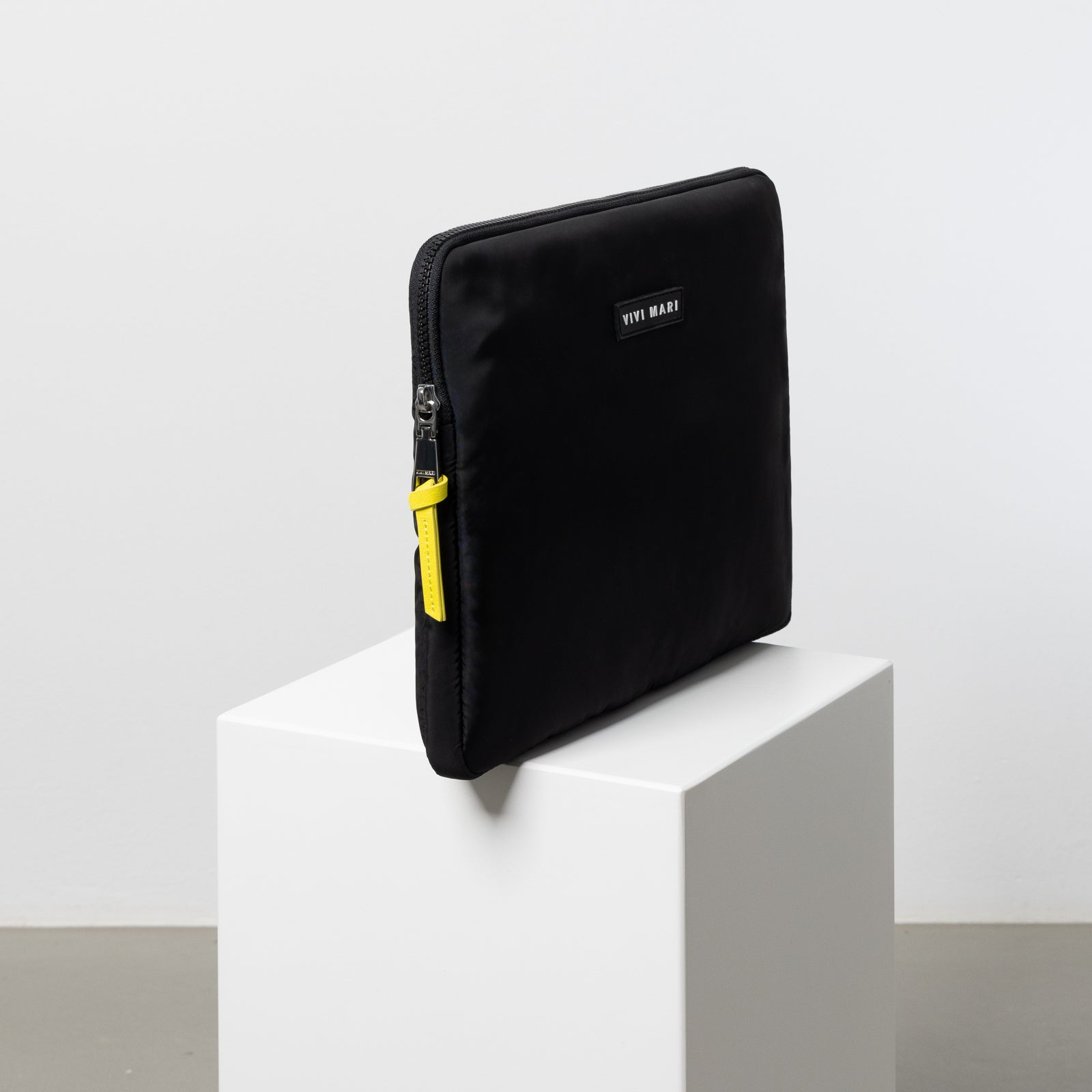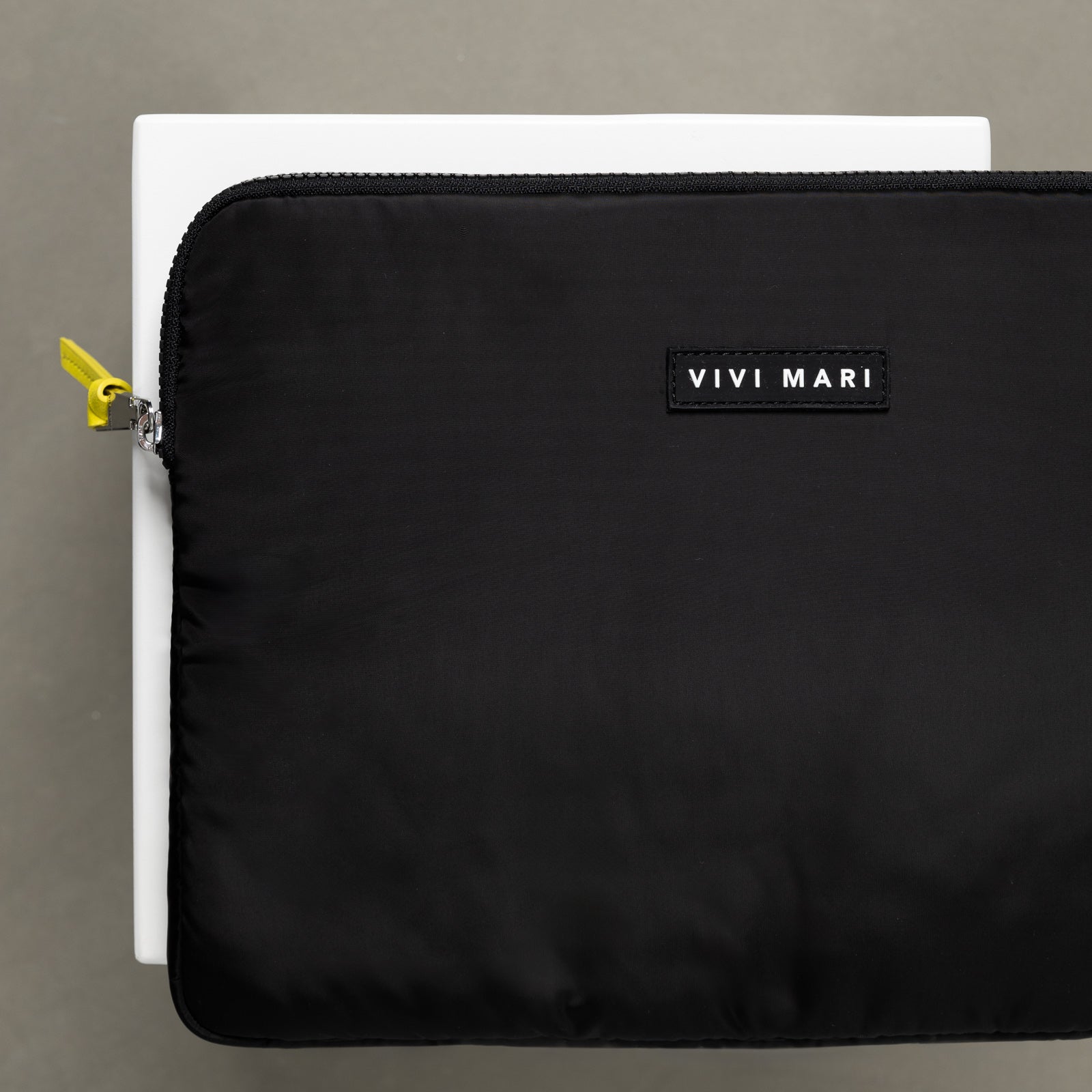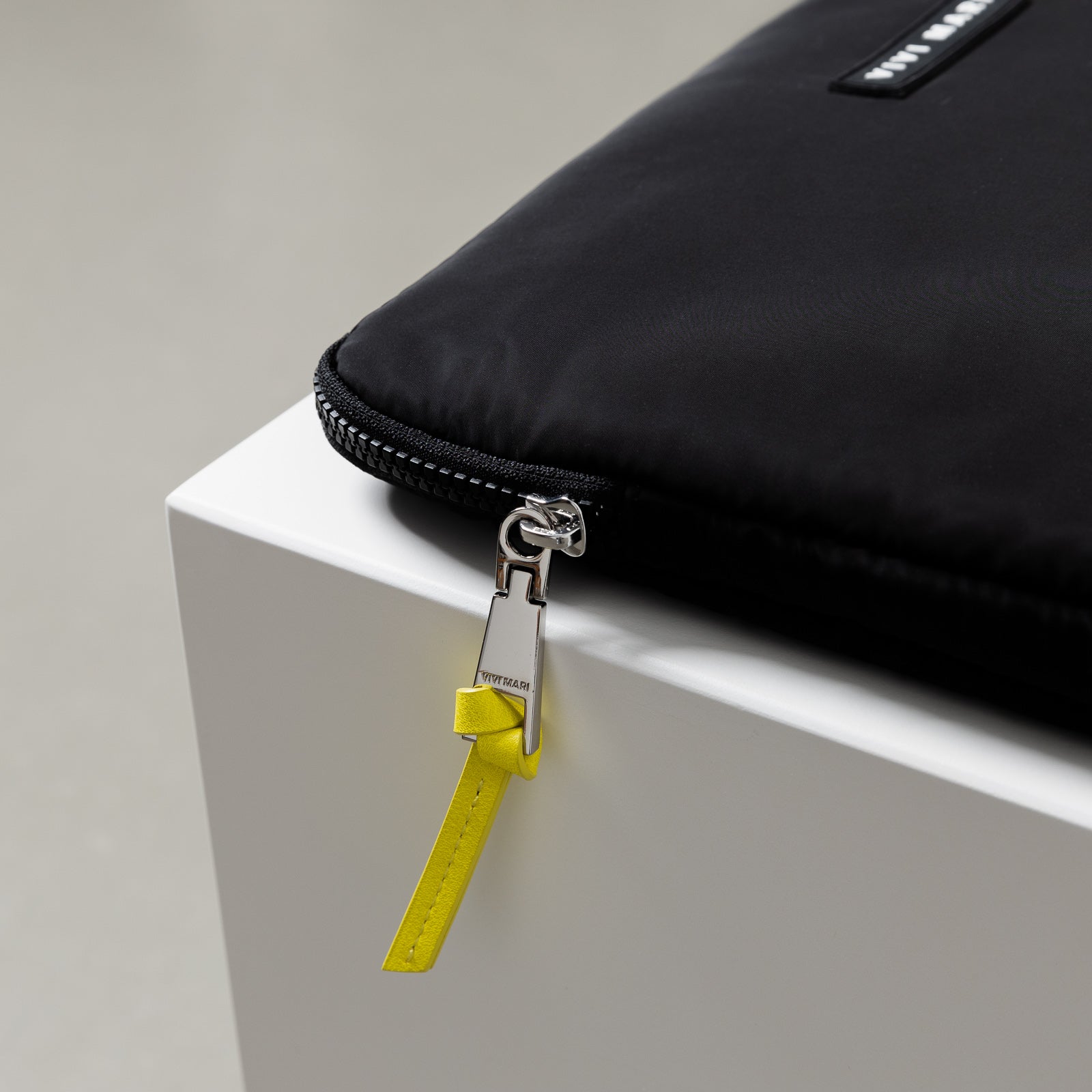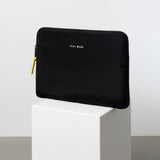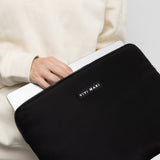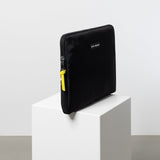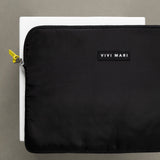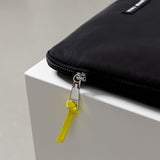 Padded Laptop Sleeve 13"/14" - black
Description

With our padded laptop sleeve in a timeless solid design, you can give your laptop the look it deserves. Whether at home or at work: the high-quality sleeve protects your laptop from scratches at home and on the go and complements your urban look - matching our Bag Collection.

Thanks to the lightweight zipper, you can open the laptop sleeve wide so that your laptop is always ready to hand and quickly stowed away again. Three inside pockets offer space for inear headphones, a USB stick or other small essentials that you need in your daily routine.

The sleeve is 100% vegan and made from recycled materials.

Suitable for many laptops in 13" - 14"
Color: black
Closable (zipper)
Inside: 3 side compartments
Water-repellent
Color of the metal accessories: silver
Dimensions: approx. width 34 cm, height 24.5 cm, depth 3 cm
Weight: approx. 180 g
Material: Recycled polyester
Washable inside and out
SKU: VM000530
Sustainability

VIVI MARI develops products from premium materials that are durable substitutes for animal leather without sacrificing quality and style. Our products are PETA-Approved Vegan certified.

Learn more about sustainabilityand origins of our products.
Do you have any questions?
Padded Laptop Sleeve 13"/14" - black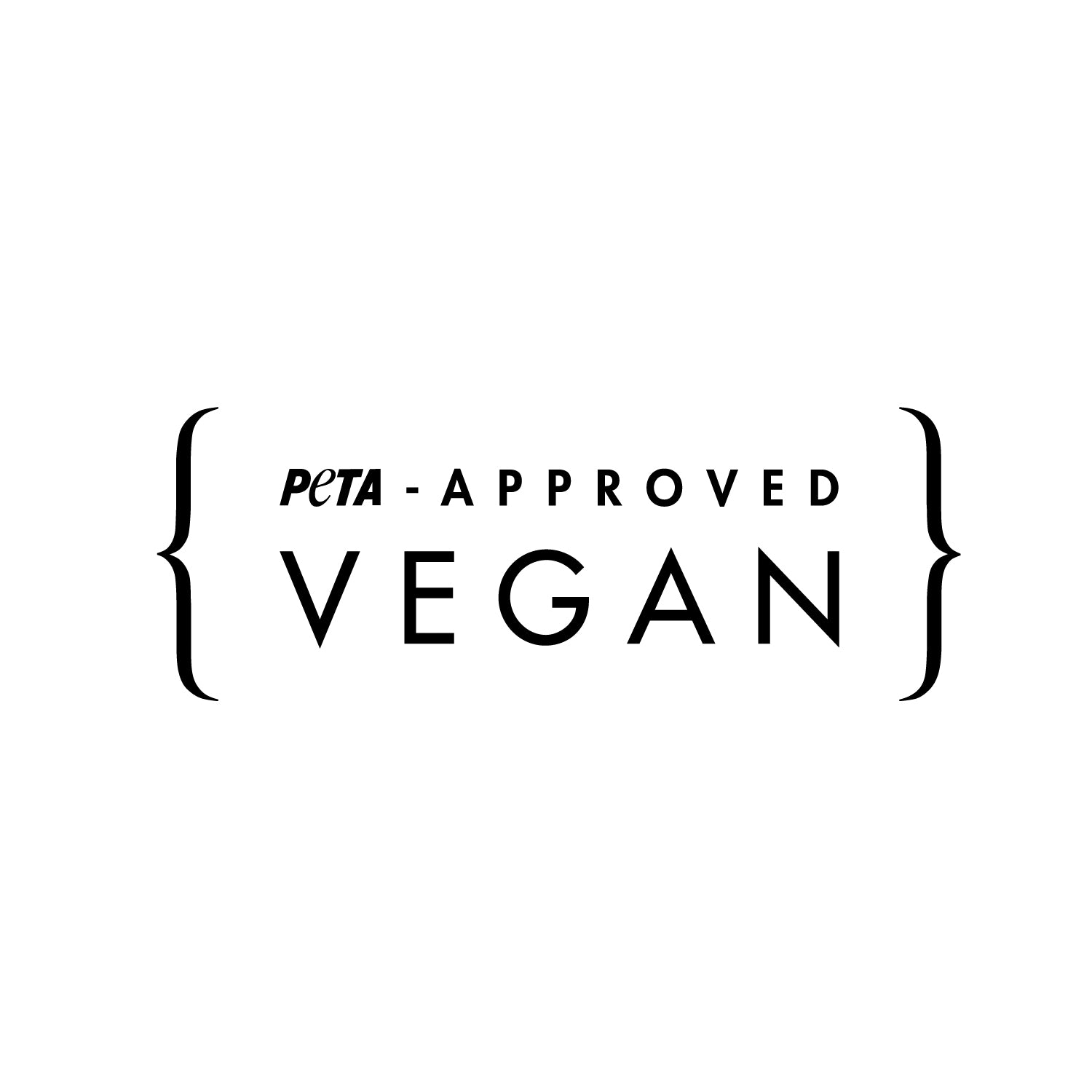 We love animals.
100 % vegan
No animal had to suffer or die for this product. The product has been certified by PETA as "PETA-Approved Vegan".
We love conscious fashion.
Recycled materials
Our vegan leather contains recycled PET bottles. We believe in all of our responsibility to consume sustainable products. Make the world a little bit better with us.