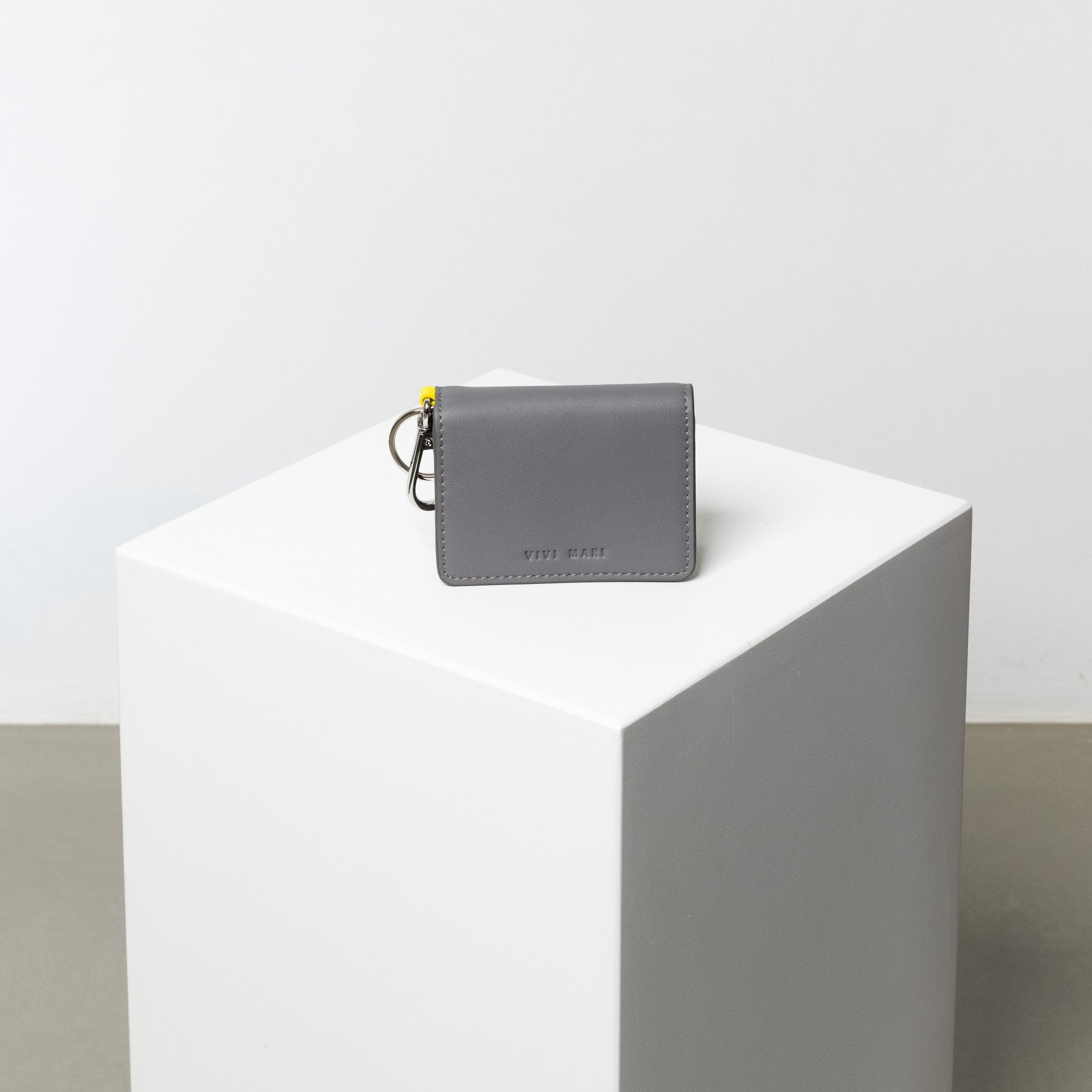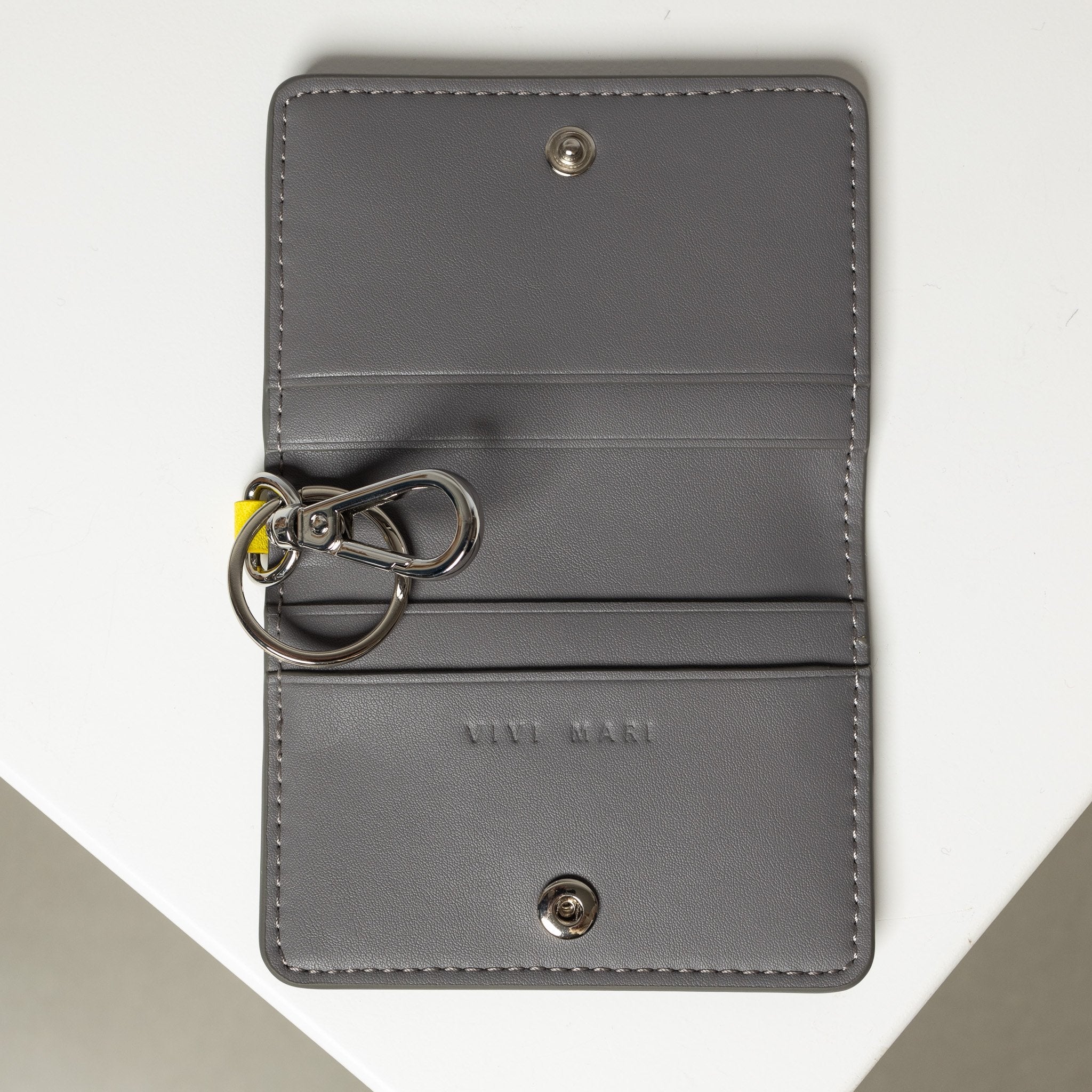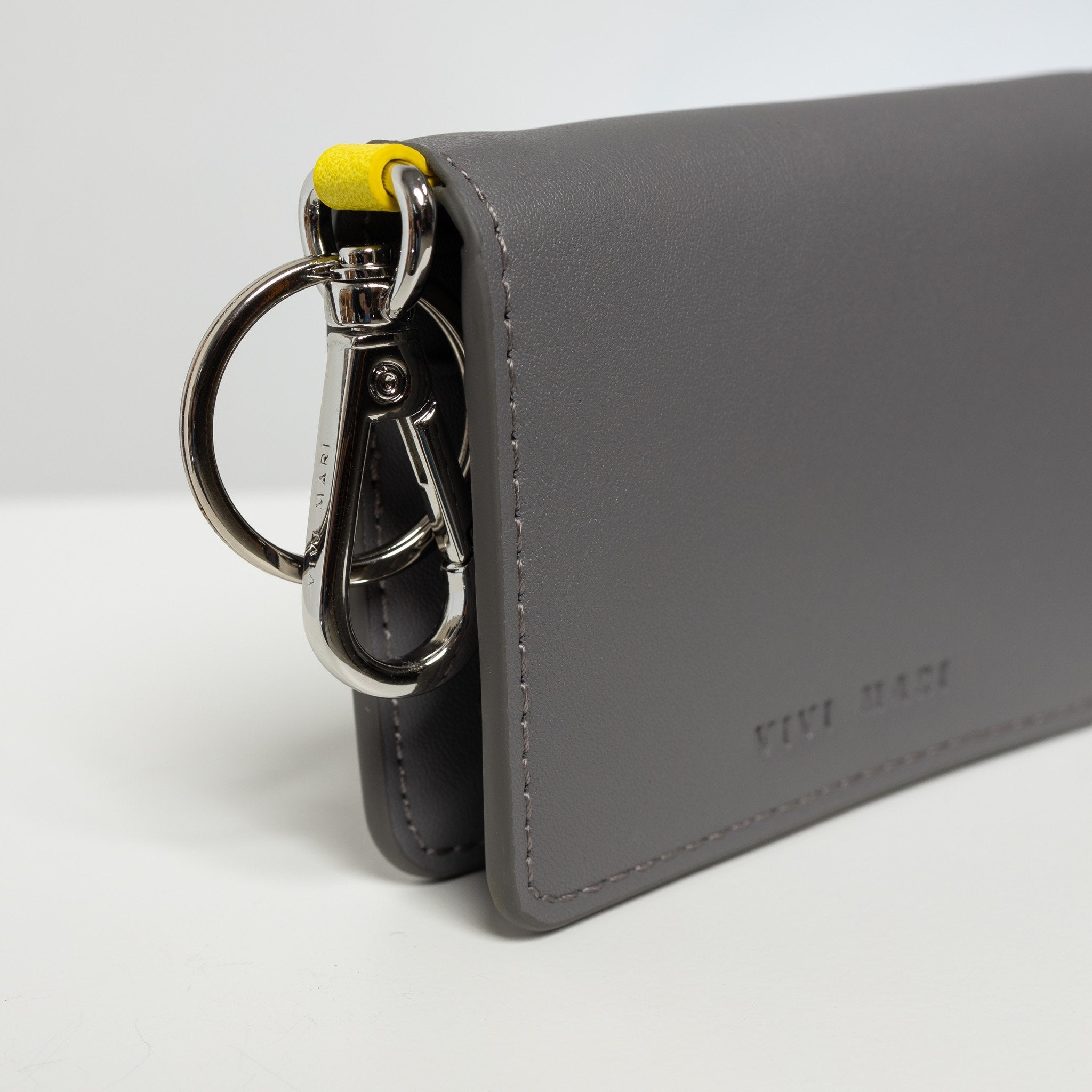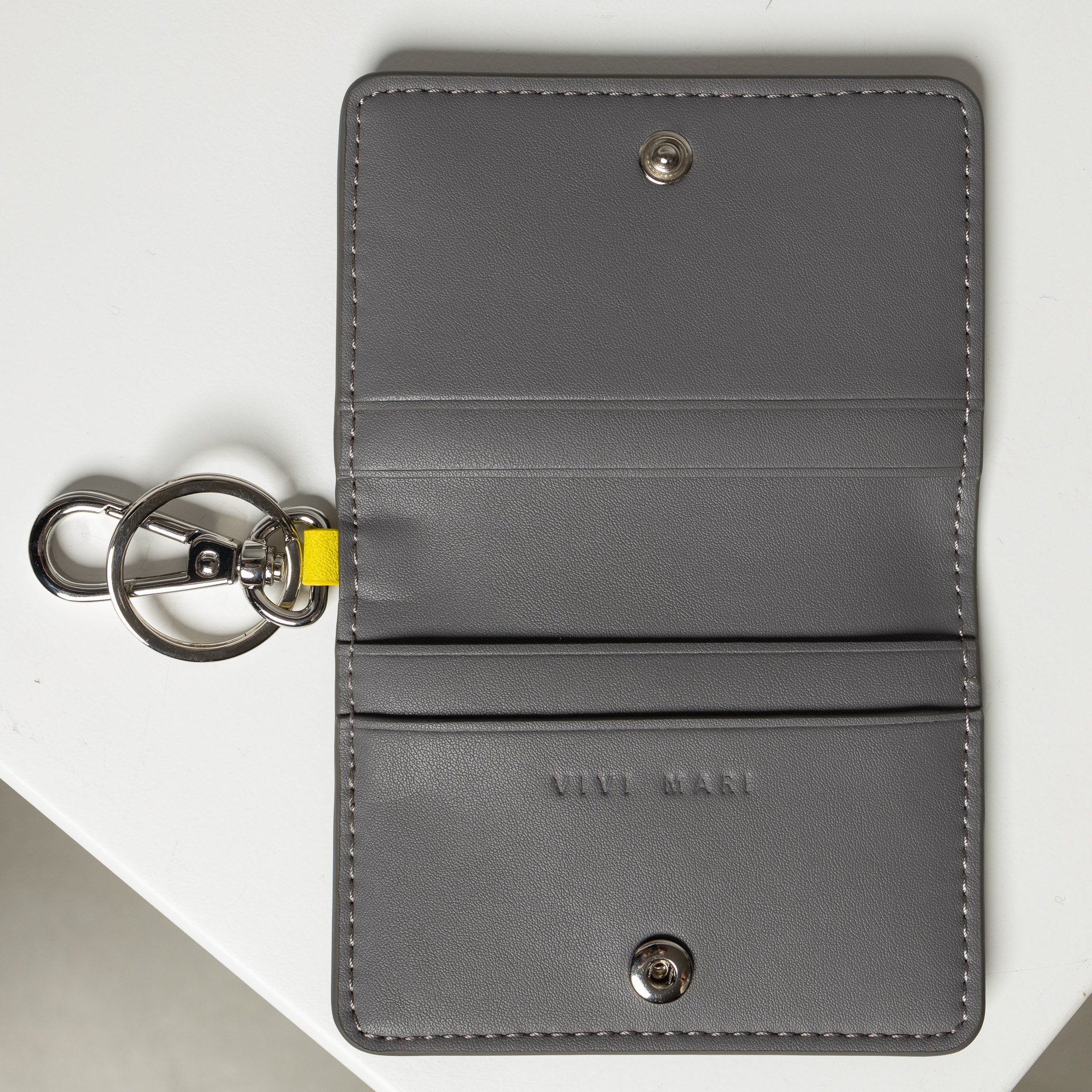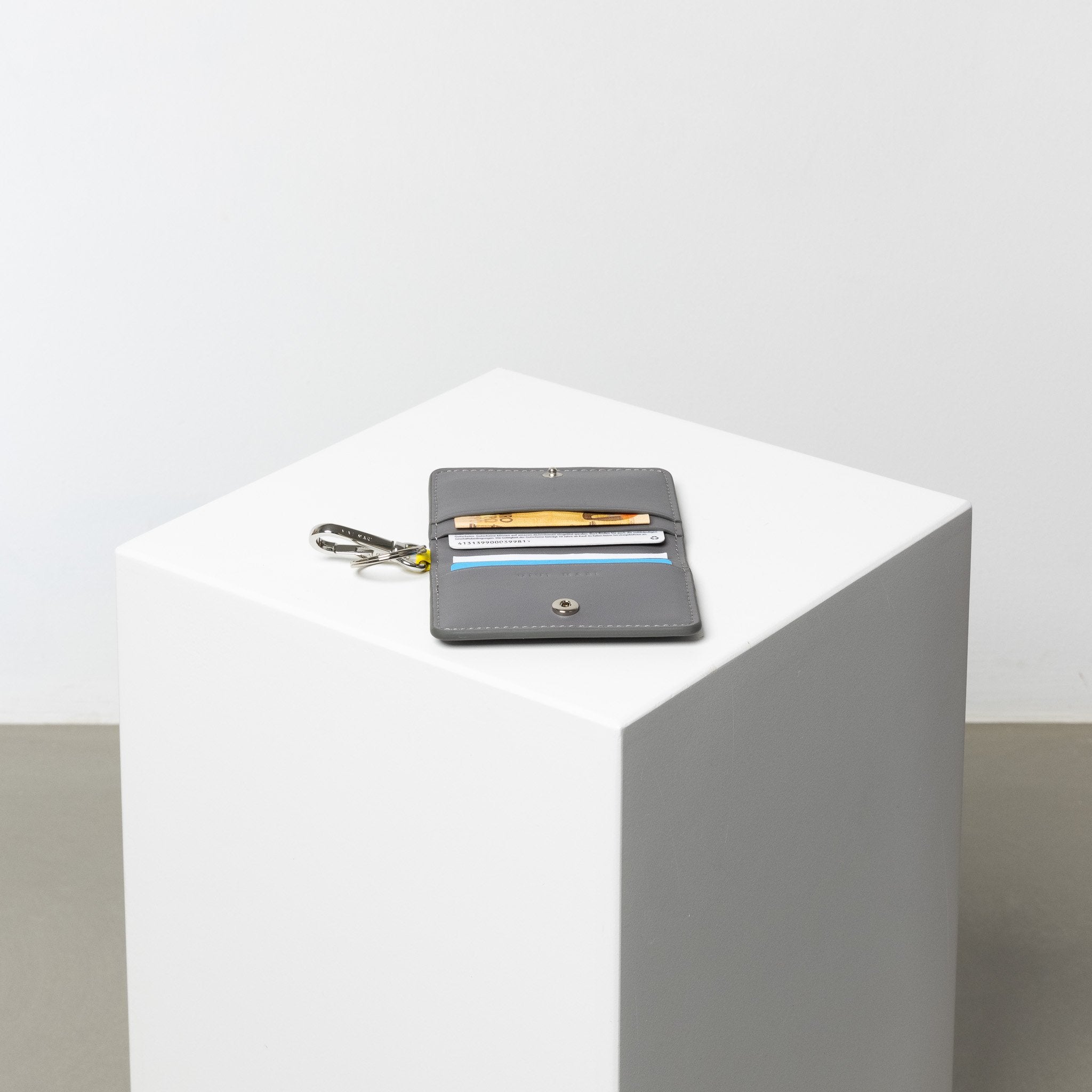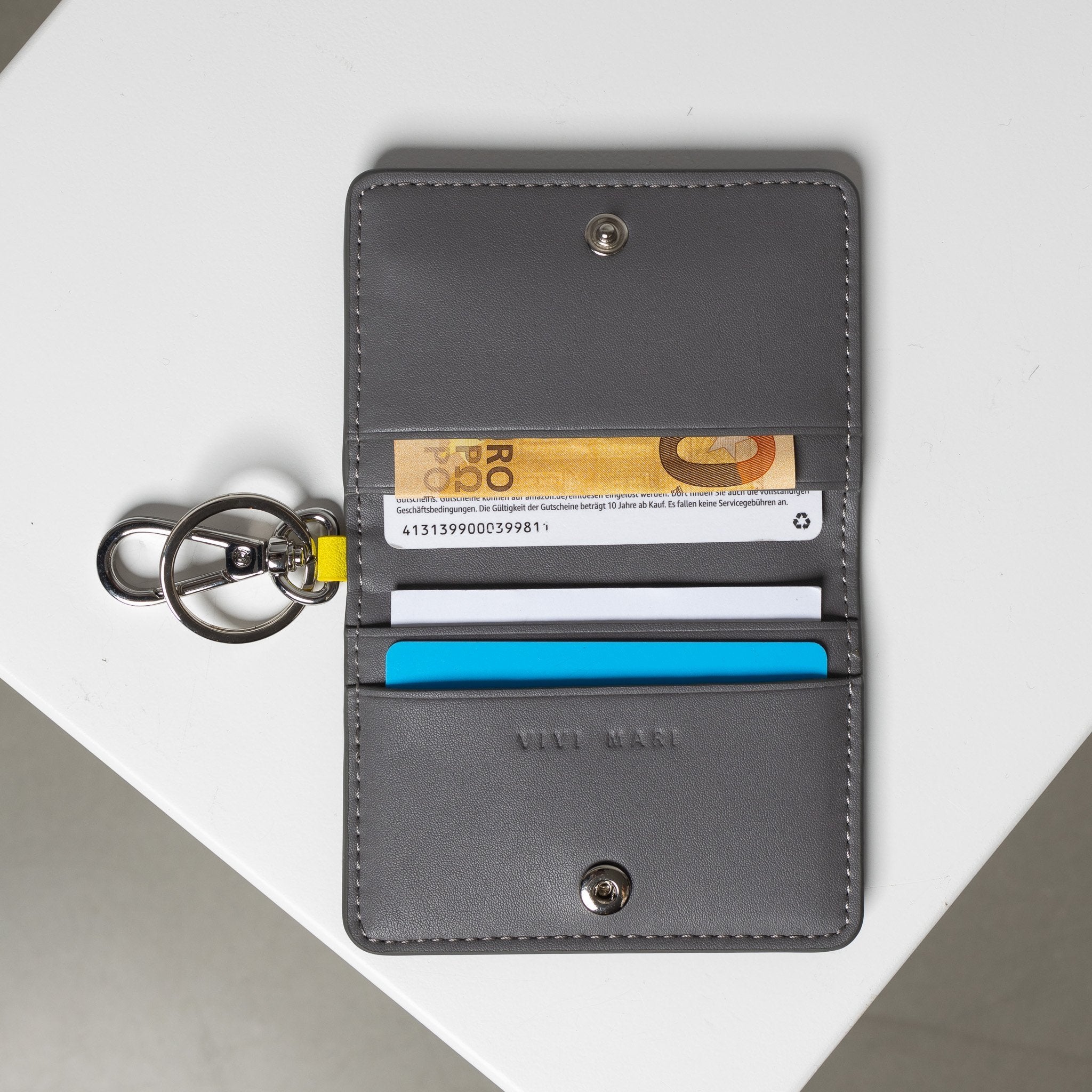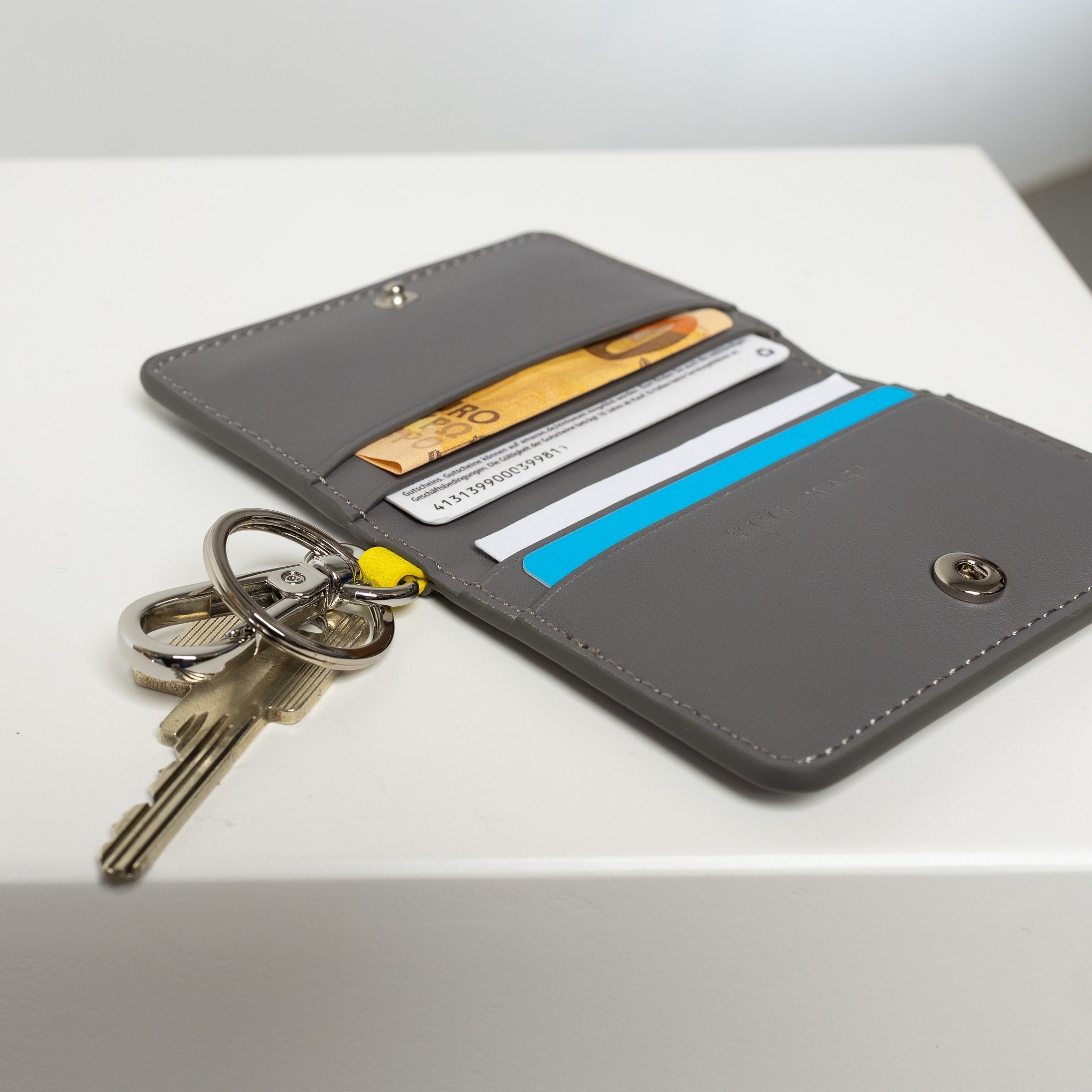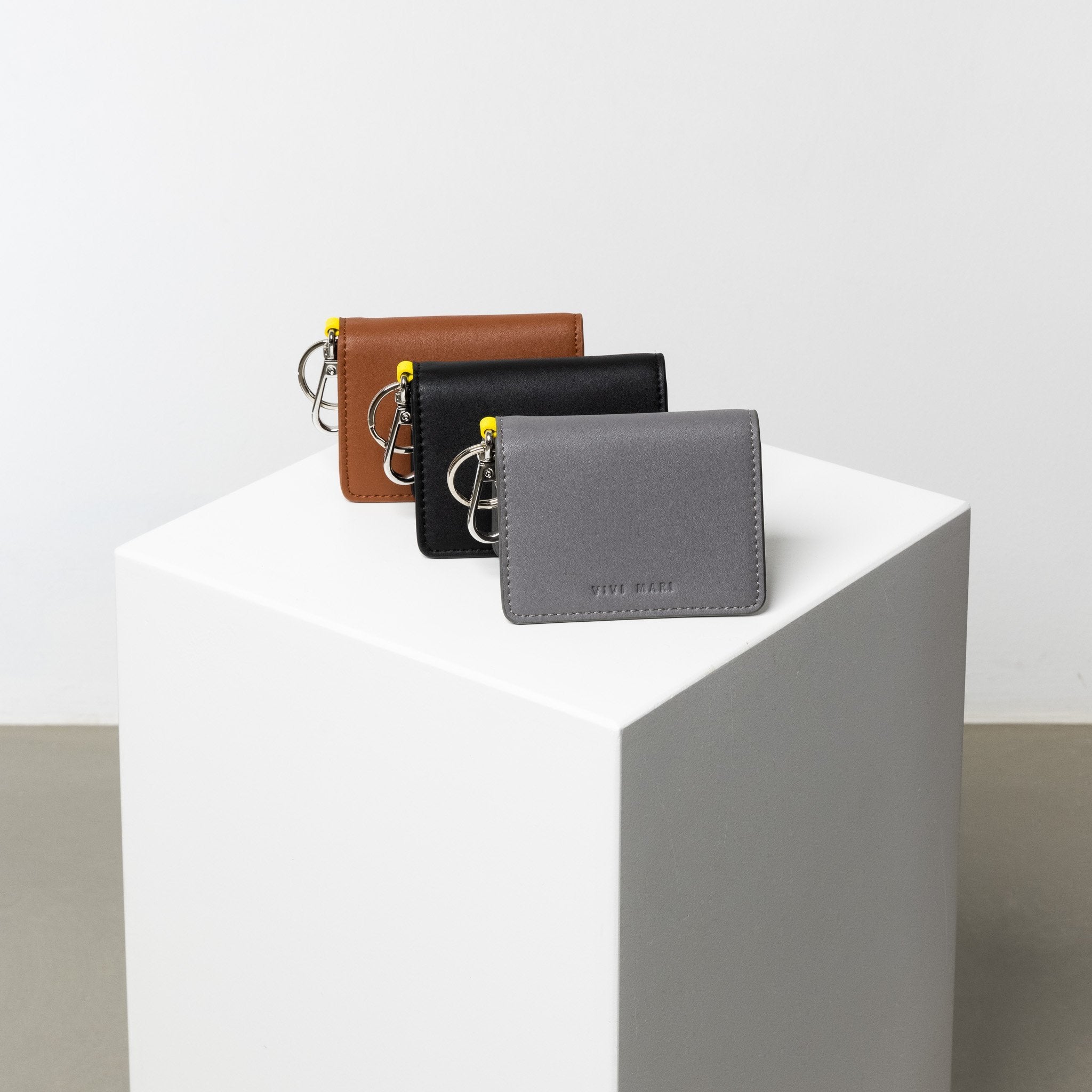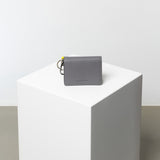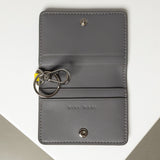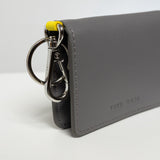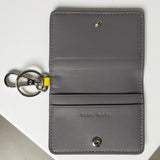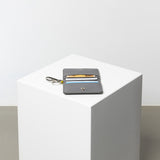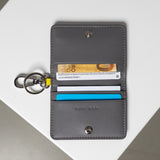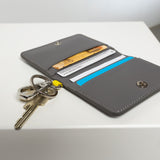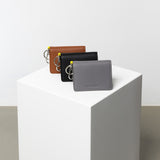 Description

With our Keyring Wallet made of vegan leather and recycled materials you can connect the most important cards with your key. Whether it's a driver's license & gas card on your car key or an ID card & payment cards on your front door key: You decide which combination is useful for your everyday life. With the embossed hook, you can also attach the Keyring Wallet to the inside of your VIVI MARI Tote Bag to have cards and keys ready to hand at any time, even in the fullest bag.

material: recycled PU (polyurethane)
closable (push button)
Interior features: 4 slots for cards
Color of metal accessories: silver
Color Wallet: taupe
Dimensions: width 10 cm, height 7,5 cm, depth 2 cm
Packaging: 100% recycled paper
Material & Care

Mit feuchtem Baumwolltuch abwischen und anschließend trocken wischen. Keinesfalls mit chemischem Alkohol (z.B. Ethanol) oder Desinfektionsmittel reinigen.
Sustainability

VIVI MARI develops products from premium materials that are durable substitutes for animal leather without sacrificing quality and style. Our products are PETA-Approved Vegan certified.

Learn more about sustainabilityand origins of our products.
Do you have any questions?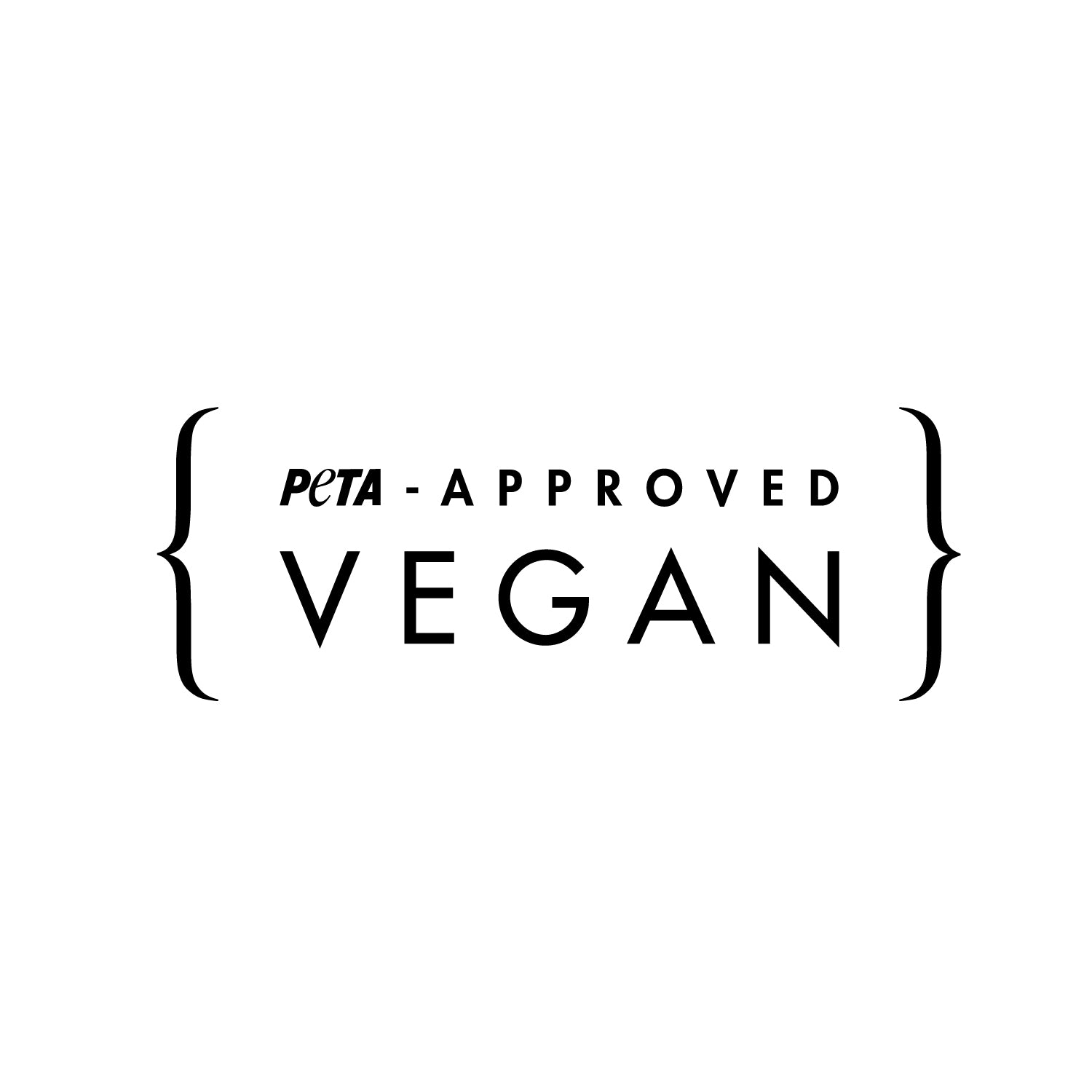 We love animals.
100 % vegan
No animal had to suffer or die for this product. The product has been certified by PETA as "PETA-Approved Vegan".
We love conscious fashion.
Recycled materials
Our vegan leather contains recycled PET bottles. We believe in all of our responsibility to consume sustainable products. Make the world a little bit better with us.