TOGETHER WITH OUR FRIENDS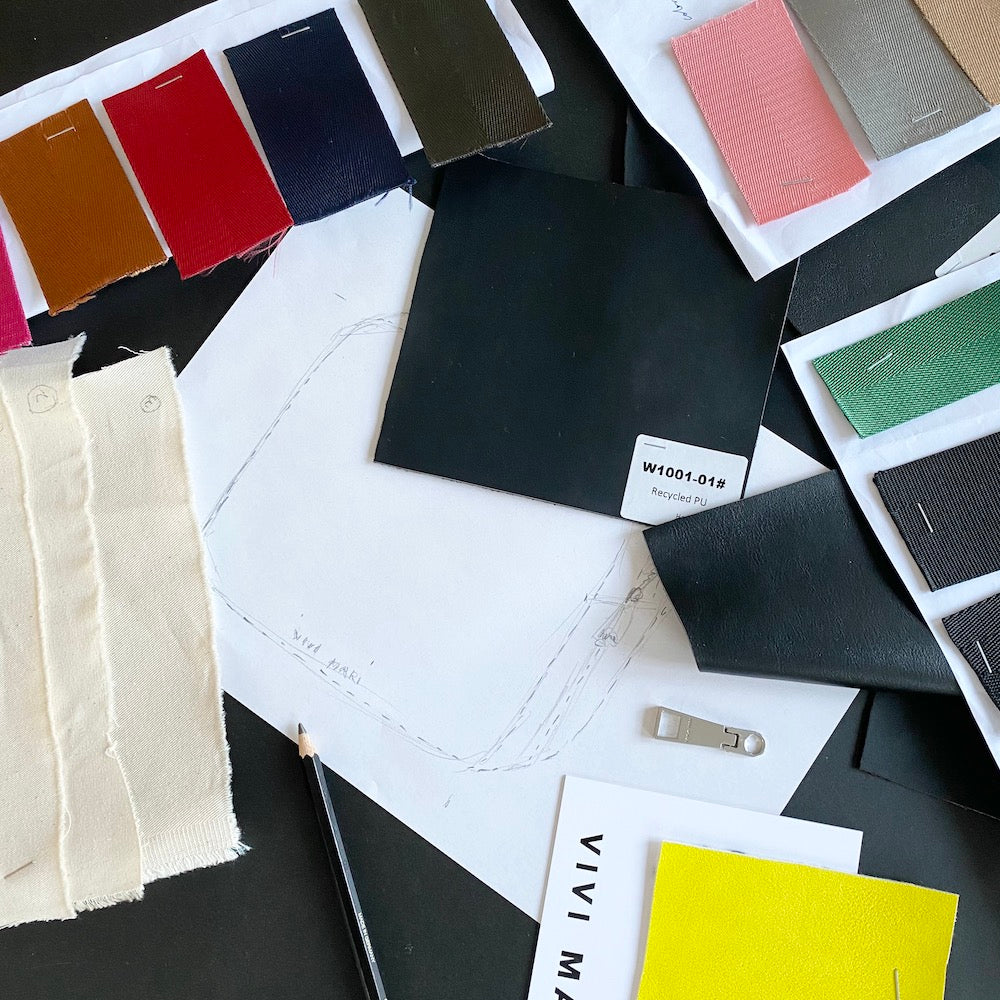 From the studio in Cologne to the world
It all starts in the VIVI MARI studio in Cologne. This is where the sketches and designs of our products are created. Materials and patterns are discussed. Bags are optimized until we are 100% convinced stylistically and qualitatively.
At VIVI MARI, we attach great importance to taking our time for product development and design. Only in this way can we achieve our quality standard and be sure that our styles give you pleasure for a long time.

From the first drafts to the finished product in your hands, there are many steps. Steps that we take together with our partners.
From Cologne to Shanghai
When VIVI MARI founder Sophie drew the first sketches, it was already clear to her who she should entrust the production of the first VIVI MARI collection. Over 15 years of designing and developing fashion with suppliers from all over the world have shaped Sophie. Her professional connection with Cindy is more than that, it is also the story of a friendship.

Cindy lives in Shanghai and has a lot of experience in developing high quality fashion & accessories. For VIVI MARI, Cindy is constantly on site as a contact person and coordinates the production.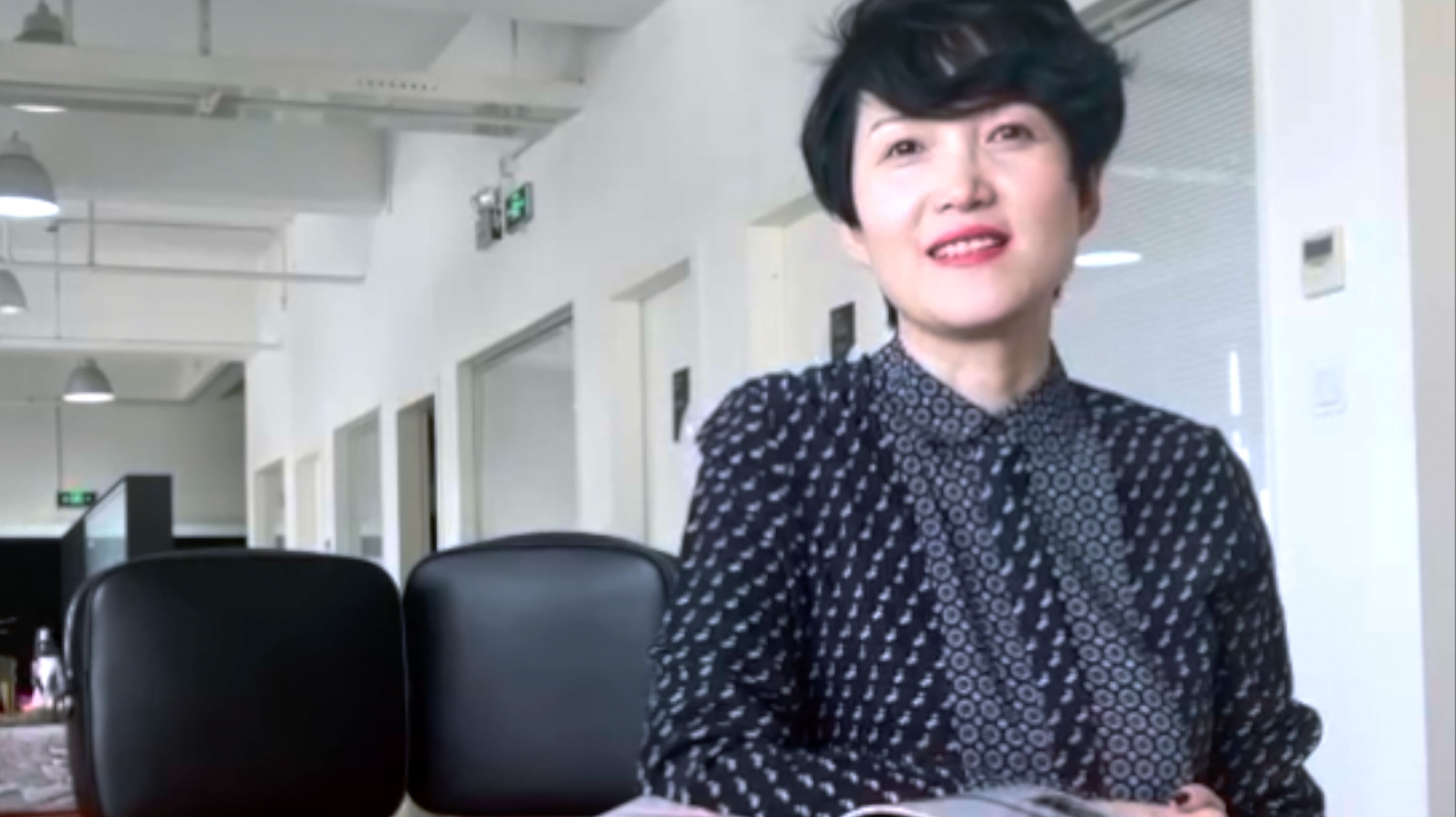 FASHION MEANS RESPONSIBILITY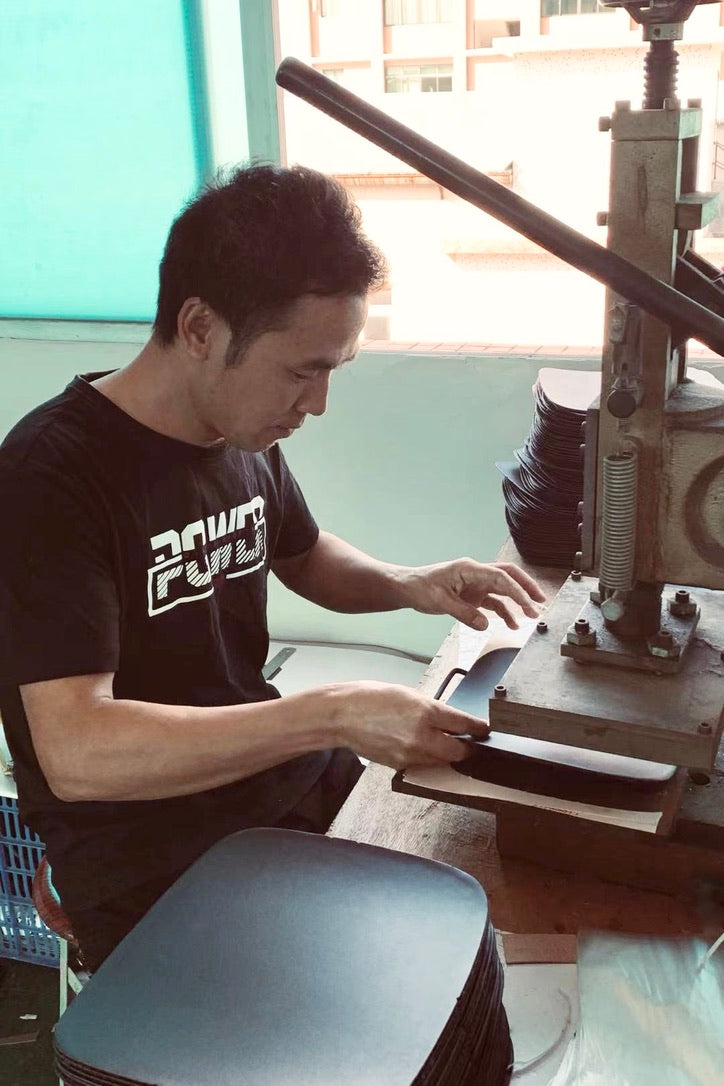 Social responsibility
At VIVI MARI we attach particular importance to a partnership relationship with the people who manufacture according to our designs and specifications. When selecting suppliers, the cheapest price is never our first priority. Much more important to us are the safety of the people, a good working atmosphere, fair wages and working hours, hygiene conditions and, of course, an absolute ban on child labor.
Our bags are produced by a small family business with less than 50 employees. On site in Guangzhou, it is always a highlight for us to meet the people who make our designs a reality with a lot of dedication.
Ecological responsibility
Our vision is to make the fashion industry a little bit better with sustainable and vegan bags - for our society and our planet. We stand by our ecological responsibility. As a company, we have the opportunity to make an impact every day. We specifically award contracts to companies that think and produce sustainably.

As a company, we are far from perfect. However, we strive every day to optimize our products and processes to conserve more resources. More on the topic of sustainability.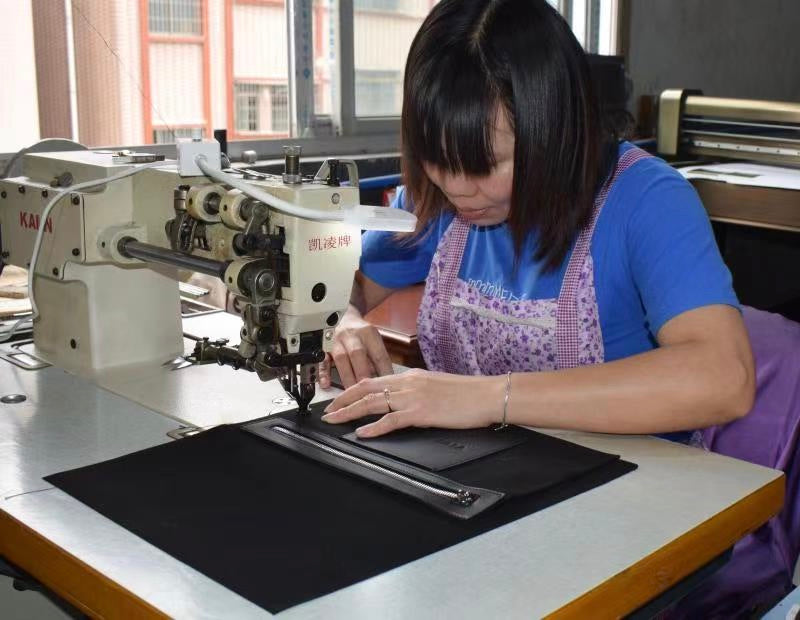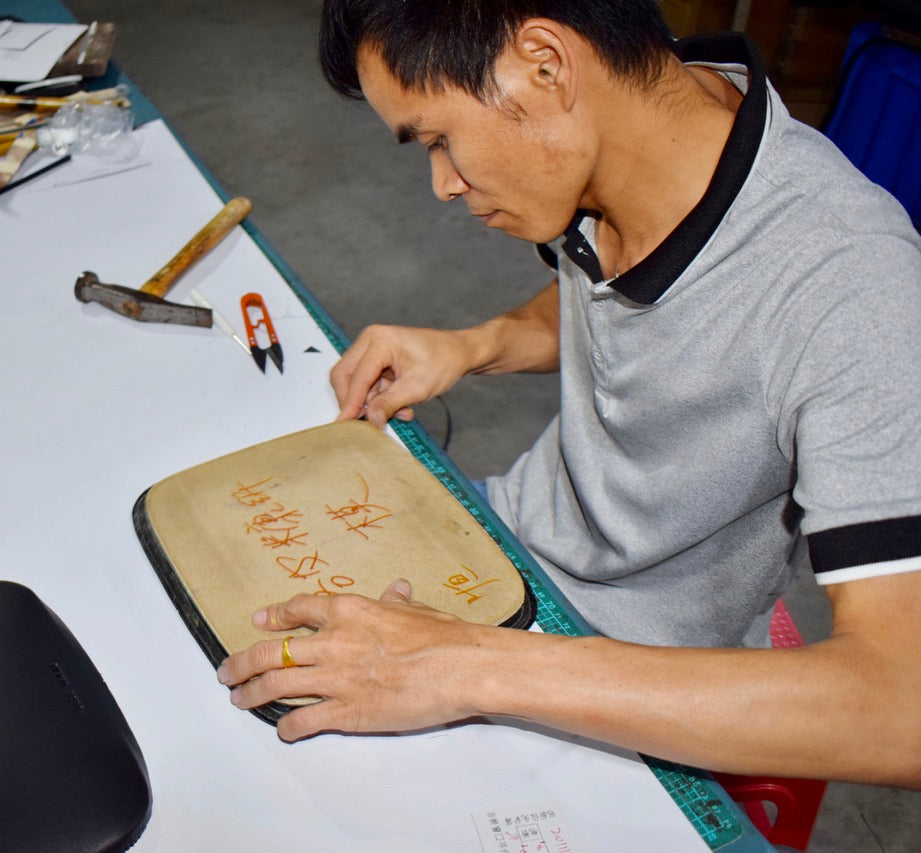 Why we manufacture in China
Sophie, founder of VIVI MARI, has seen many production facilities in Asia, South America, Africa and Europe in her career. Far too often, the conditions for the employees were anything but fair. China is further ahead than many other manufacturing countries when it comes to working conditions. Wages are fairer, safety in the factories is higher. Even in China, not everything is perfect by a long shot, so choosing the right local partners is always a focus for us.

Our bags are made in Guangzhou, a modern 10-million metropolis north of Hong Kong. The region is known for its experienced manufacturers of bags and metal accessories.